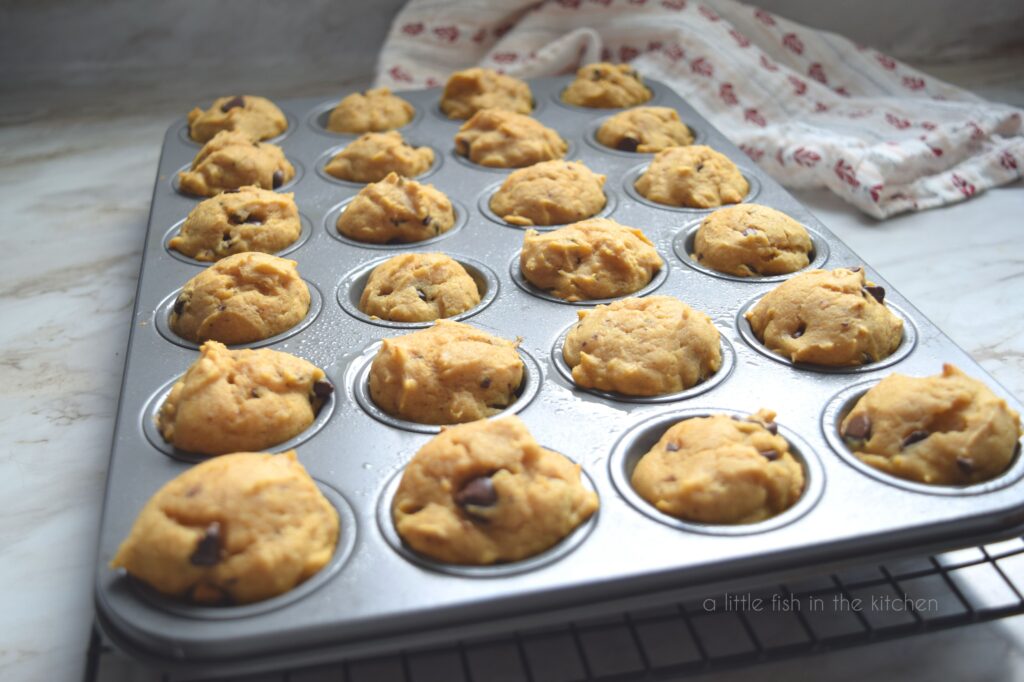 It is truly hard to believe that September is here!
Even though it's still really warm outside, my mind has shifted to thoughts of autumn and all the good things that come with the season: cool breezes, chilly evening walks, falling leaves, warm spices and of course, pumpkin recipes!
I've already tracked down my boxes of fall decor and planned several autumn-inspired recipes and meals for the month. Let's just say that my slow cooker is going to get a good work out in the next few months!!
However, I'm waiting a wee bit longer to pull the fuzzy sweaters, scarves and hats out of the storage bins. It's gonna be a hot minute (literally…hot!) before we're ready for those kind of things way down here.
My kids are keen on all-things-fall too at the moment, and my 10-year-old is already contemplating all the possibilities for the coolest Halloween costumes, and my teen was seen shopping for hoodies and sweaters online last night!! We're all ready for things to cool down outside, even just a little bit. It's been a stupid hot summer with way too many days logged in at over 105°.
While I can't control the weather, I can control what's going into my kids lunchboxes, and seasonal sweets are just little, joy-filled things! Pumpkin-shaped sugar cookies along with these moist, flavorful Mini Pumpkin Chocolate Chip Muffins are much-loved seasonal goodies at my house.
So, we'll get into the autumn spirit where and when we can until Mother Nature provides the fantastical chilly days.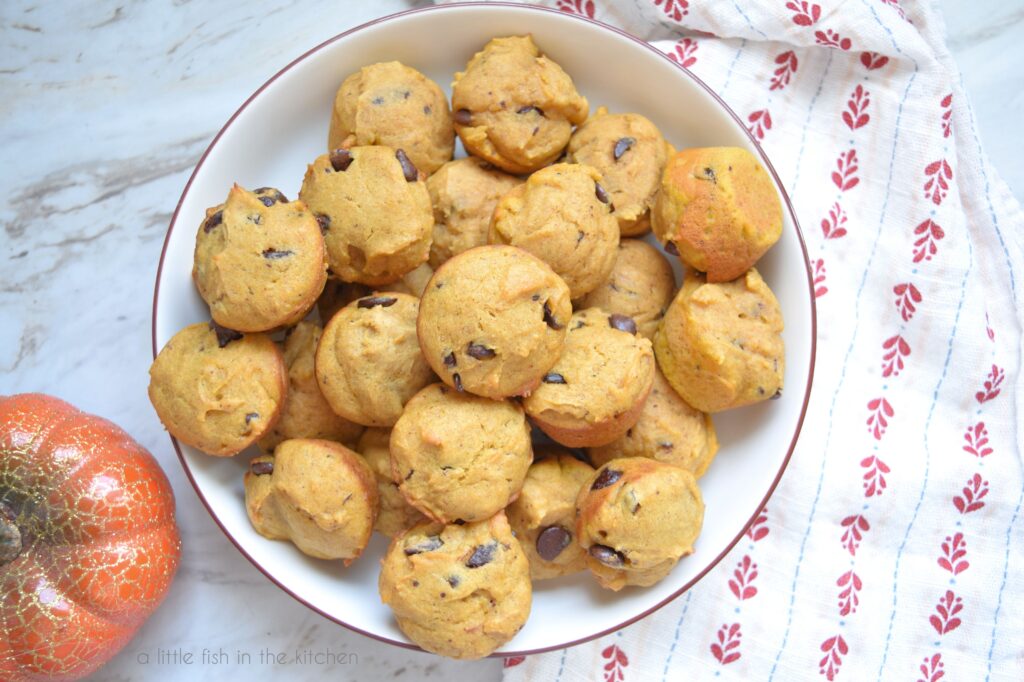 These Mini Pumpkin Chocolate Chip Muffins are so delicious and their petite size makes them just perfect for a lunchbox treat or an afterschool snack for little hands. They are quick and simple to make and I think they a perfect way to start celebrating the kick-off of pumpkin-spice-everything season.
I hope you're family will enjoy these tasty little muffins as much we do!
True story: I'm usually gobbling a few of these lil' muffins up with a pumpkin spice latte in the other hand! Oh yes, I do. Happy (almost) fall, y'all!! 🎃🍂🍁
🎃Other pumpkin recipes you might enjoy!
Be sure to save this recipe on Pinterest!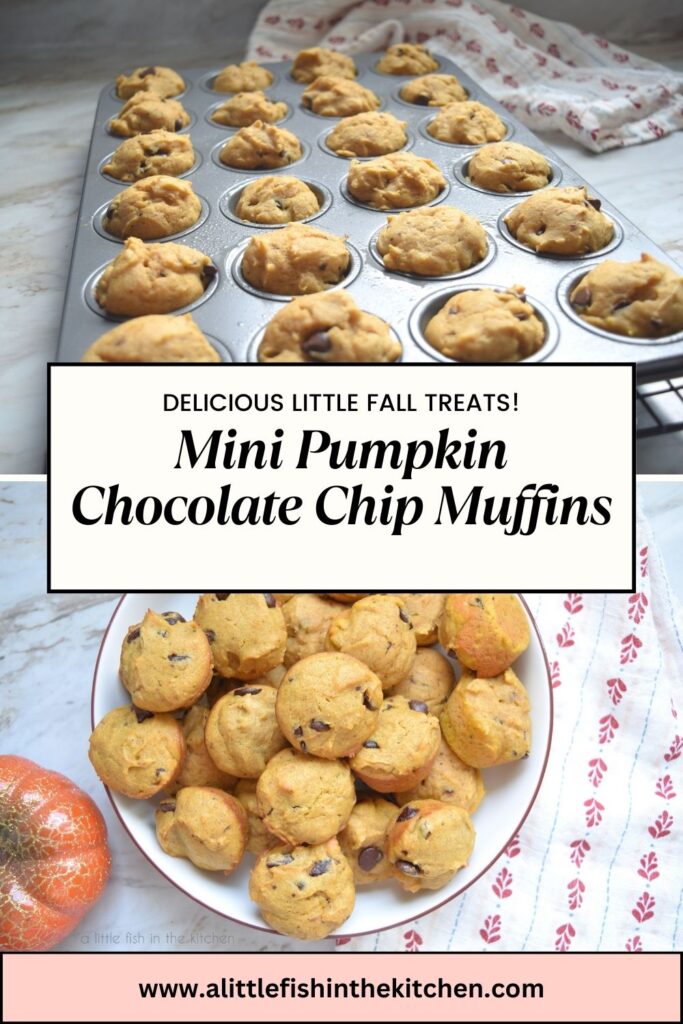 Be sure to check out my latest cooking video on YouTube and subscribe to my channel for more recipes and live streams!!
Please enter your email address below to have all of my new posts delivered right to your inbox! It's a free service, sign up now and you'll never miss a recipe or updates!
Mini Pumpkin Chocolate Chip Muffins
Course: Breakfast, Dessert
Cuisine: American
Difficulty: Easy
These Mini Pumpkin Chocolate Chip Muffins are one of the cutest way to celebrate the flavors of autumn! The delicious combination of earthy pumpkin puree, chocolate chips, plenty of warm spice, and a tender crumb make these a fantastic fall treat!
Ingredients
1-1/2 cups all purpose flour

1/2 teaspoon baking powder

1/4 teaspoon baking soda

1/4 teaspoon salt

1 teaspoon pumpkin pie spice

1/2 teaspoon ground cinnamon

1/2 cup semi-sweet or milk chocolate mini chips

1 large egg

1 cup pumpkin puree

1/2 cup vegetable oil

1/3 cup sweetened honey or vanilla flavored Greek yogurt

1 teaspoon pure vanilla extract

1/3 cup sugar

1/3 cup light brown sugar
Directions
Preheat the oven to 350° and prepare a 24-cavity mini-muffin pan with non-stick spray. Set the pan aside. In a large bowl, combine the flour, baking powder, baking soda, salt, pumpkin spice. Stir to mix and set the bowl aside.
In another medium-size bowl, beat the egg and then mix in the pumpkin puree, sugars, yogurt, oil, and vanilla. Stir until all ingredients are well-combined. Make a well in the center of the flour mixture and then pour in the wet ingredients. Use a wooden spoon or a hand held mixture to mix the batter. Make sure any large lumps are broken up, but be careful not to over mix the batter.
Fold in the mini- chocolate chips. Fill each of the prepared muffin tin cups with 1 generous tablespoon of pumpkin chocolate chip batter. Bake for 12-13 minutes or until a toothpick inserted into the center of the mini-muffins comes out clean.
Place muffin tin on a cooking rack and allow muffins to cool for 15 minutes. Serve warm or room temperature. Enjoy!
Recipe Video
Notes
Recipe from A Little Fish in the Kitchen blog at www.alittlefishinthekitchen.com. All content is owned by Marcelle G. Bolton. Please contact the author for permission to republish.