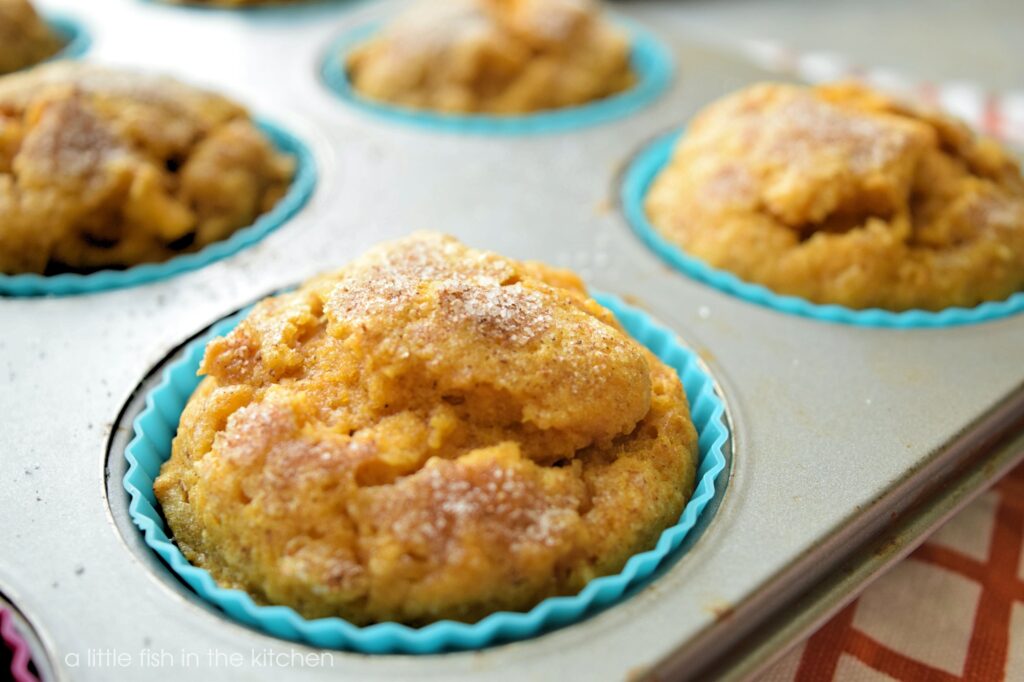 Pumpkin season is here, and we are celebrating our love of pumpkin with #PumpkinWeek hosted by Terri from Love and Confections and Christie from A Kitchen Hoor's Adventures. All week-long 26 bloggers will be sharing over 80 pumpkin-filled recipes for all your Autumn celebrations, including breakfasts, baked goods, savory pumpkin recipes, desserts, and drinks.
This is my first time participating in #PumpkinWeek, and I'm so excited to be here with some of my favorite food bloggers.
It's that time of year again… my favorite time of the year: pumpkin-spice-everything-season! Truthfully, I enjoy using pumpkin, apple, and warm spices as ingredients all year long. But, when summer is coming to a close and pumpkin patch signs, plaid decor, and sunflowers starting popping up all over the place, the mood for those comforting flavors really sets in.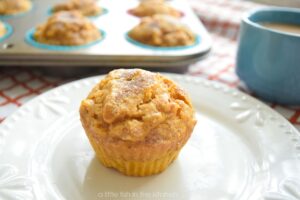 We've had an unusually early change in the weather in my neck of the woods, it's normally really hot here until/through November. However, in the last two weeks, we've had less humidity, less heat, fewer swarms of crazy summer bugs, and a fantastical, persistent cool breeze! We are nowhere near busting out scarves and hats here, but this break in the blistering heat has certainly added some magic into the onset of the fall season.
I knew the first recipe I wanted to share for #PumpkinWeek was for these simple, old-fashioned pumpkin apple muffins. This recipe has it all: a hearty, moist crumb, sweetness, and a dreamy symphony of fall flavors that come from combining pumpkin puree and fresh apple bits with warm pumpkin pie spice!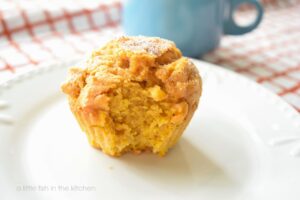 How to make pumpkin-apple muffins.
All you need to make this classic recipe are common baking ingredients such as flour, sugar, baking powder, baking soda, salt. However, the star ingredients for this recipe are pumpkin puree, freshly chopped tart apple, and pumpkin pie spice! I love to make homemade pumpkin puree when I get the opportunity to do so, it's really very easy to do. But, I have no qualms at all about using quality canned pumpkin in my baked goods. In fact, I usually keep a few cans in my pantry all year long because sometimes a girl just needs a pumpkin pie topped with copious amounts of fresh whipped cream in April or June! It happens, y'all.
I hope you enjoy this simple and delicious recipe for pumpkin-apple muffins! Keep scrolling and please check out the amazing recipes shared by all of the #PumpkinWeek bloggers below, I just know you'll be happy you did!
Happy baking and stay safe, y'all!!
Wouldn't you like to stay awhile? Sign-up here to receive all of my new posts in your inbox! Subscribe now and never miss a recipe or an update!
Check out one of my latest videos!
You'll definitely want to Pin this recipe for later, y'all!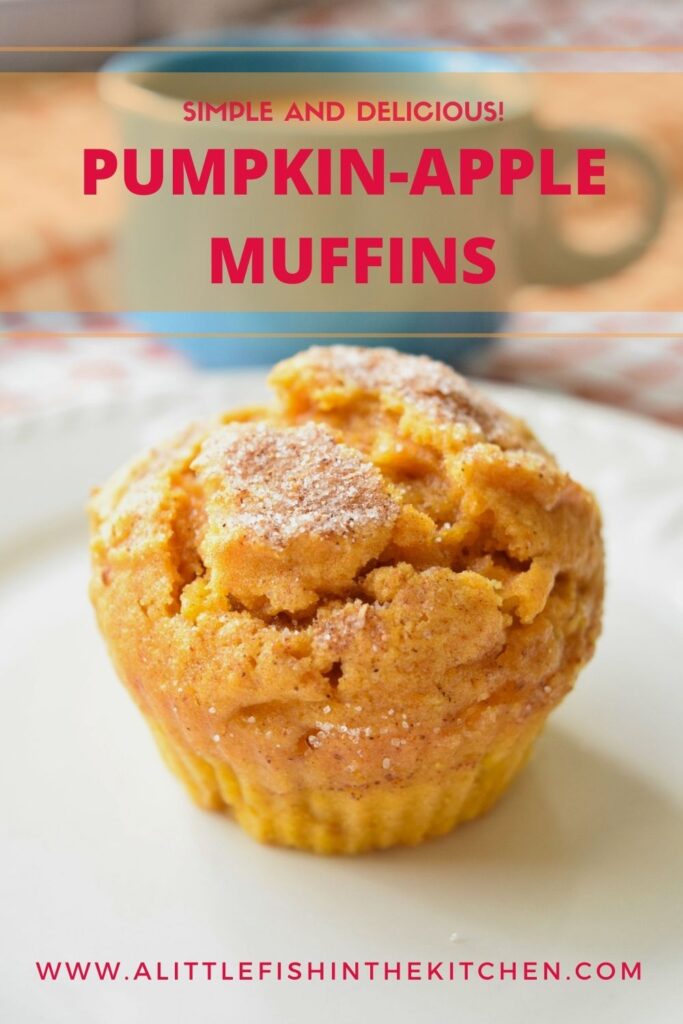 Pumpkin-Apple Muffins
Course: Breakfast, Brunch
Cuisine: American
Difficulty: Easy
Ingredients
1-2/3 cups all-purpose flour

1/4 tsp baking soda

1 teaspoon baking powder

1/8 teaspoon salt

1 tablespoon pumpkin pie spice

1 cup sugar

1/2 cup (1 stick) salted butter, melted and slightly cooled

2 large eggs, beaten

1 cup pumpkin puree

1 medium Granny Smith apple, cored, peeled and finely chopped

3 tablespoons sugar

1 teaspoon pumpkin pie spice
Directions
Preheat the oven to 350°. Grease the wells of a standard-size muffin pan with non-stick cooking spray or line with silicone liners and set aside.
Combine the dry ingredients: flour, baking soda, baking powder, salt, sugar, and pumpkin pie spice in a large bowl. In a separate medium-size bowl, combine the pumpkin puree, melted butter, and beaten eggs.
Make a well in the center of the dry ingredients and pour the wet mixture into the bowl. Stir all ingredients with a wooden spoon until just combined. Gently fold in the chopped apples. Spoon the batter into the wells of the prepared muffin pan until each well is 2/3 full.
In a small bowl, combine 3 tablespoons sugar and 1 teaspoon pumpkin pie spice and sprinkle the mixture evenly over each muffin. Bake for 20 minutes and remove muffins from the pan immediately when done. Cool on a rack.
Enjoy with a cup of tea or fresh-brewed coffee!
Recipe Video
Notes
Recipe from A Little Fish in the Kitchen blog at www.alittlefishinthekitchen.com. All content is owned by Marcelle G. Bolton. Please contact the author for permission to republish.
Enjoy these #PumpkinWeek recipes from our bloggers.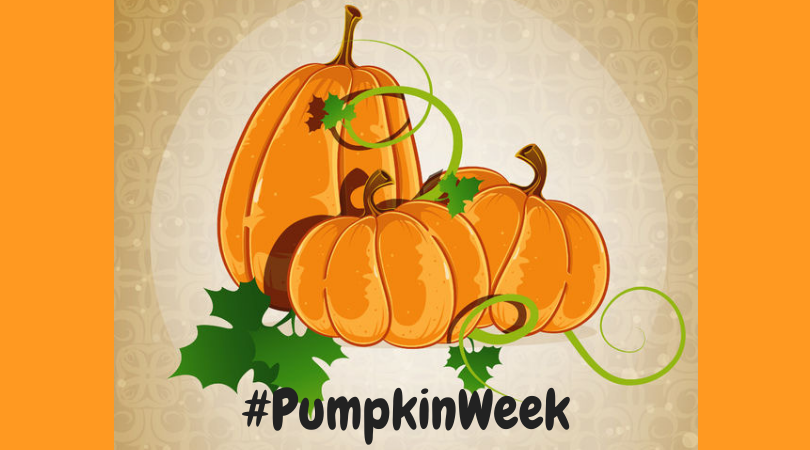 Drink Recipes
Breakfast and Baked Goods
Savory Recipes
Dessert Recipes