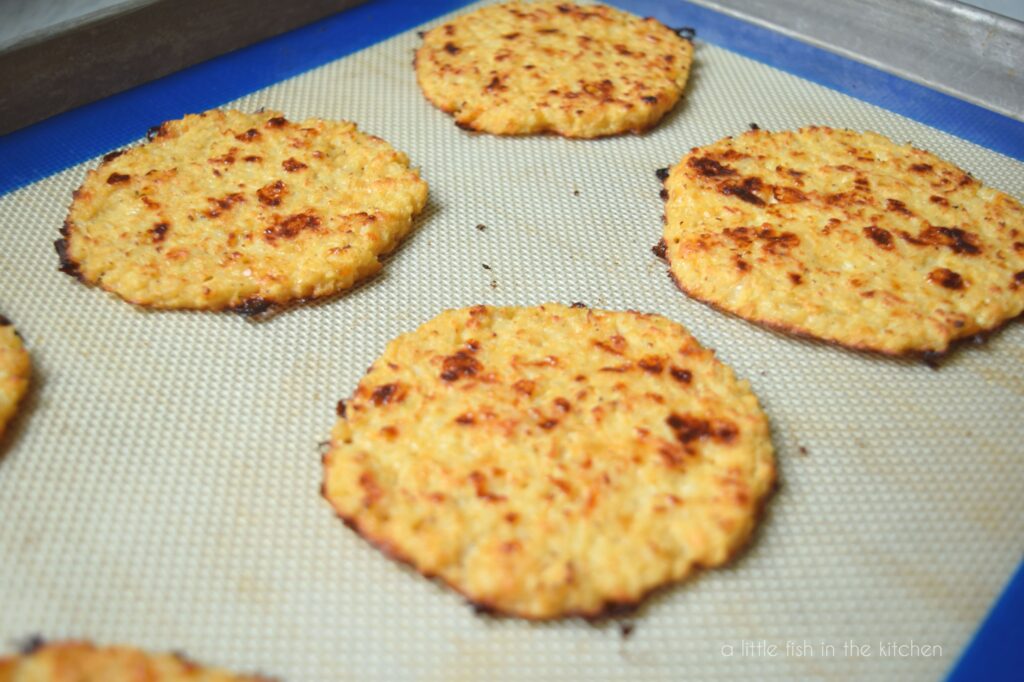 If you are lucky enough to live near the really cool, trendy stores like Trader Joe's or Aldi, you may have seen some packages of cauliflower sandwich thins readily available in the store aisles at those places. Unfortunately, I don't live anywhere near those popular stores, but my interest has certainly been piqued by all the rave reviews regarding those pre-packaged cauliflower sandwich thins on social media.
The reviews for these products come mostly from people I follow in weight-loss communties I participate in with my social media accounts. These folks post with great enthusiam about using cauliflower rounds to replace hamburger buns, sandwich bread, and even tortillas! I've been wanting to try these as a bread substitution for myself for quite some time; however I've searched unsuccessfully for months to find these products at our two local stores.
They simply don't carry these little low-carb gems made by any brand. So, as I do, I decided to take the bull by the horns and make them for myself!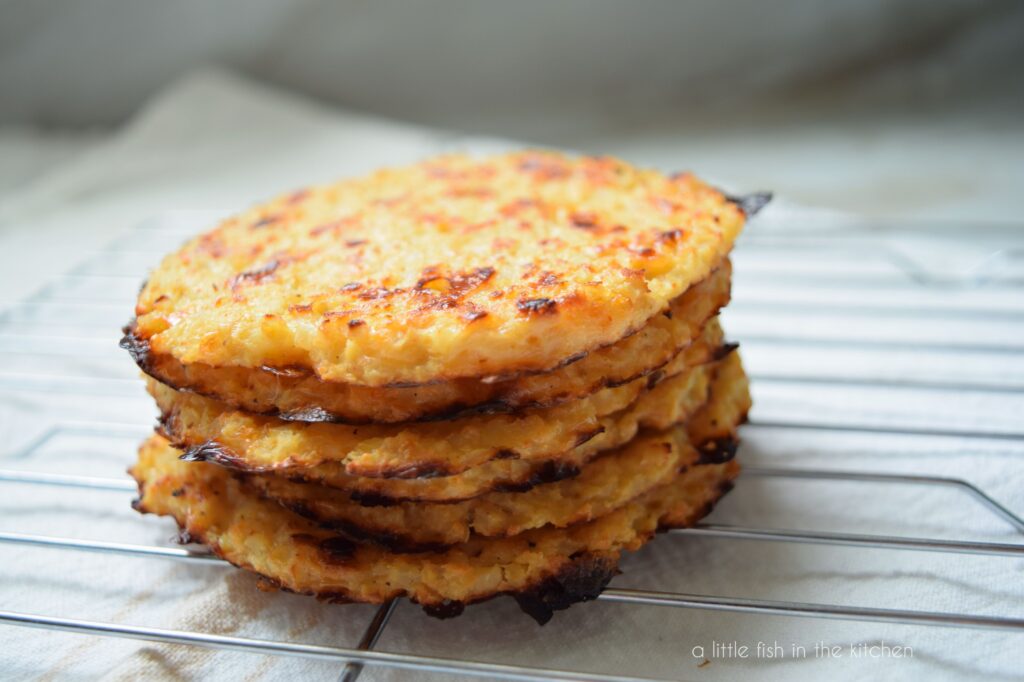 I make cauliflower pizza crust very often so I figured it really couldn't be much more involved than all that to make some little bitty sandwich rounds. Luckily, it was an easy recipe to recreate.
How to make easy cauliflower sandwich thins
I keep this recipe simple by using one of the best convenience items created since sliced bread: a steamable bag of riced cauliflower! Once the bag of cauliflower rice is cooked, it must be cooled completely as it will be combined with beaten eggs, parmesan cheese, mozzarella cheese, salt, pepper and some flavorful smoked paprika to make the cauliflower thin base.
Next, just a little bit of good, old-fashioned elbow grease is needed to form this cauliflower mixture into four-inch patties. It's best to portion the cauliflower mixture out onto the baking sheet and to shape the rounds with a handy dandy silicon spatula. I really don't think using clean hands would be successful with this procedure as the mixture is very wet and sticky.
I love that this becomes a one-bowl, no-fuss recipe when it's prepared this way. Making homemade cauliflower rice, cooking it, and then cleaning up after all that rigmarole would make this recipe for cauliflower thins so much more of a chore.
I'm all about work smarter, not harder most times, y'all!!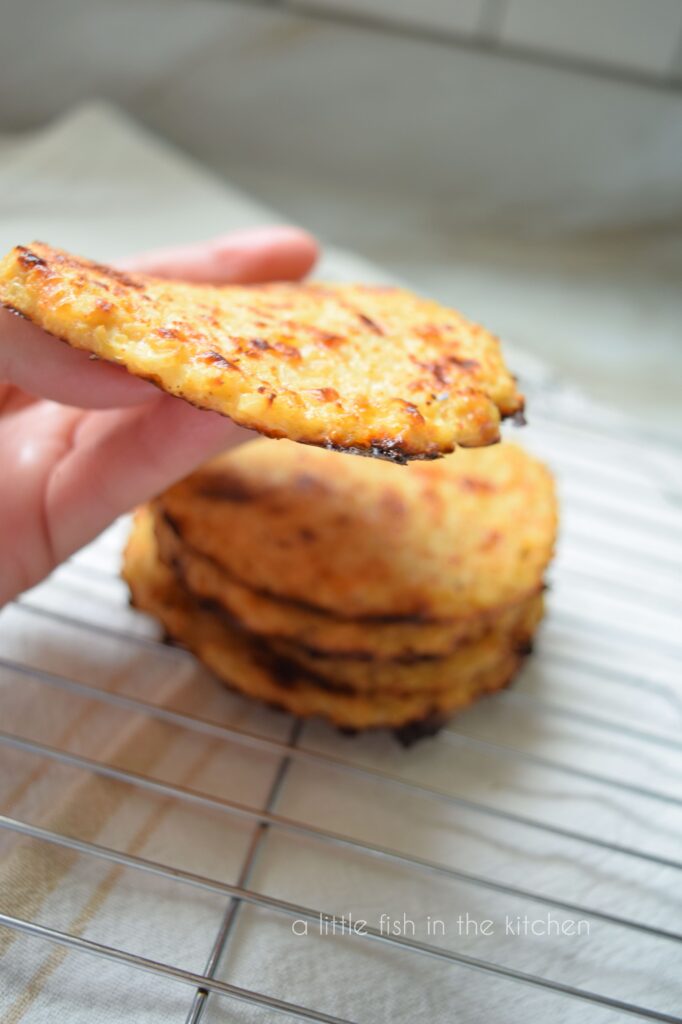 I love this recipe because it's lived up to all the hype and I've enjoyed using these little sandwich thins in many ways. They truly are the perfect vehicle for a cheesy hamburger when a bread bun just isn't the right choice. I also love to use them for open face sandwiches with my favorite creamy sandwich fillings like chicken salad, egg salad or tuna. These little rounds bake up hearty enough to hold up to those rich sandwich fillings.
I also enjoy using these cauliflower sandwich thins as substitutions for hashbrowns with an egg breakfast. One of my favorite morning treats consists of a sandwich thin topped with buttery scrambled eggs, cheese and sliced green onions!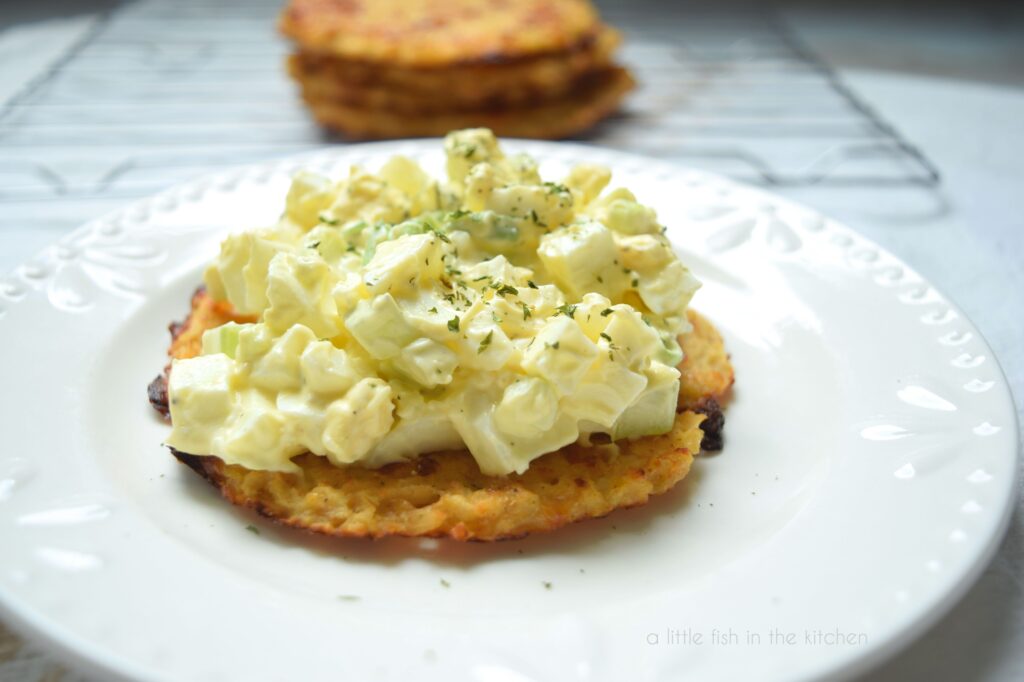 Even if this may not be a recipe you will use for yourself, in this day and age it seems we all have a family member or friend who is following a low-carb, gluten-free or sugar-free nutrition plan. So, a recipe like this is a good one to have handy for those times when you might entertain those loved ones.
Especially if you live way out in the sticks like we do, and we just can't swing by Trader Joes and pick some of these babies up!
I make a batch of these in my latest cooking video on YouTube, if you would like to see how I form them on the baking sheet. Otherwise, I try to be detailed about the method on the recipe card below.
Happy eating, y'all! xo – M
Be sure to share this recipe on Pinterest!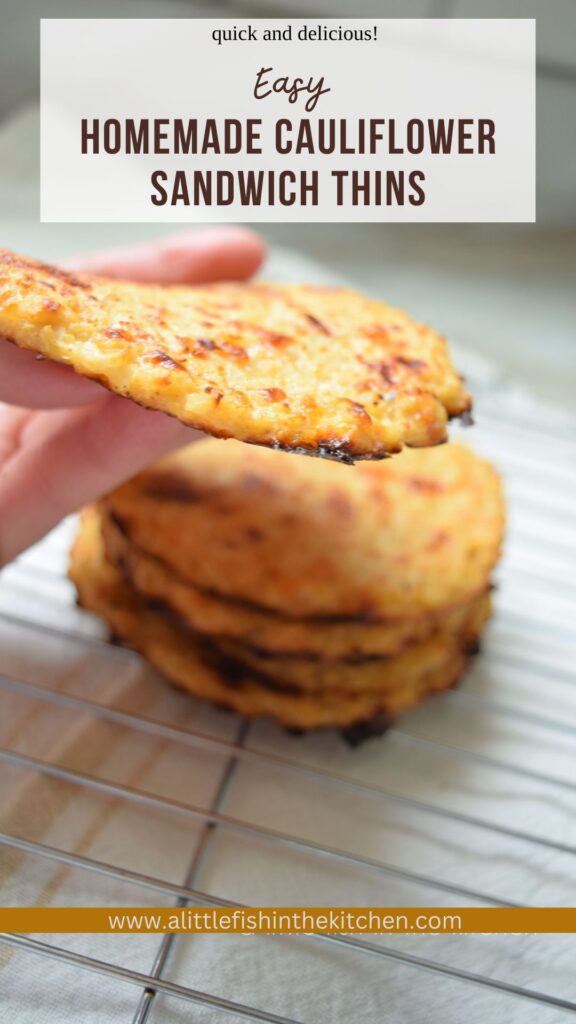 Please watch one my latest videos on YouTube and be sure to subscribe to my channel for more easy recipes and livestreams!
Enter your email address below to have all of my new posts sent directly to your inbox! Never miss a new recipe or an update, subscribe now!
Homemade Cauliflower Sandwich Thins
Course: Main, Snacks
Cuisine: American
Difficulty: Easy
These Easy Cauliflower Sandwich Thins are a quick, easy and low carb replacement for bread if eating bread is isn't the best choice. They also happen to be gluten-free and really delicious!
Ingredients
1 (12 oz) package steamable, frozen cauliflower rice


1/3 cup grated parmesan cheese (I used Kraft brand)

1/3 cup shredded mozzarella cheese

2 tablespoons coconut flour

1/4 teaspoon salt (to taste)

1/2 teaspoon ground black pepper

1/2 teaspoon smoked paprika

2 large eggs, beaten
Directions
Line a baking sheet with a non-stick silicon mat or parchment paper and set it aside. Preheat oven to 400°. Next, cook the steamable cauliflower rice according to package directions. Transfer cooked cauliflower to a large mixing bowl and allow it to cool completely.
After the cauliflower rice is completely cooled, add the remainder of the ingredients into the mixing bowl. Stir the mixture with a wooden spoon until it's well-combined. Use a 1/4 cup measuring cup to portion out the cauliflower mixture onto the prepared baking sheet.
Using the flat side of a small silicon spatula, press and shape the cauliflower mixture portions into 4 or 4.5 inch patties (each round should be about 1/3 inch in thickness). Take the time to smooth the edges as well as possible, no tears will make the cauliflower sandwich thins sturdier and easier to handle when piled with sandwich fillings. (**refer to recipe video below for a full tutorial on how to prepare this recipe**)
Bake for 20 minutes or until the edges are golden brown and the cauliflower rounds appear done in the center. Transfer baking dish to a rack and allow them to cool completely.
Serve room temperature as the substitute for hamburger buns or bread for any sandwich. Enjoy!
Recipe Video
Notes
Recipe from A Little Fish in the Kitchen blog at www.alittlefishinthekitchen.com. All content is owned by Marcelle G. Bolton. Please contact the author for permission to republish.