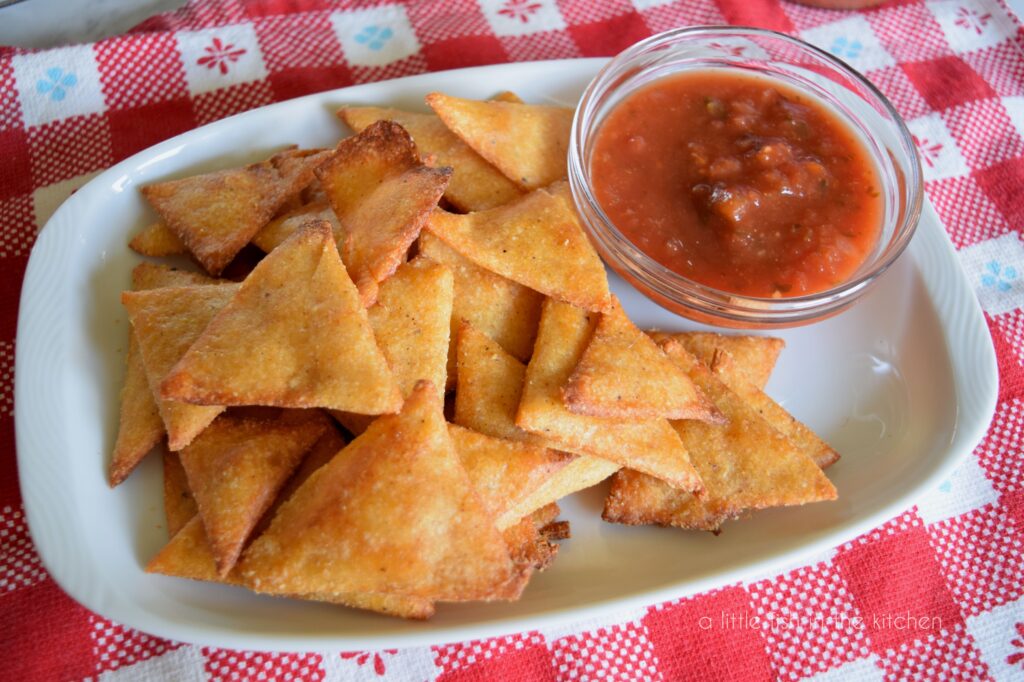 For the last few weeks, I've been eating low-carb yet again. Sometimes it's just good to take a step back from all the sugar and bread and give the ol' system a little reset. Plus, I always enjoy starting off the miserable, scorching summer months being just a few pounds lighter, and low-carb eating really works for me when I'm trying to lose a little weight.
That being said, this very blog is a testament to just how much my ol' system really loves sugar, bread and carb-loaded, crispy chips (with dip)! So, recipes that imitate some of my favorite munchies ,like these Low-Carb Tortilla Chips, are always in high demand while I go through a low-carb regimen.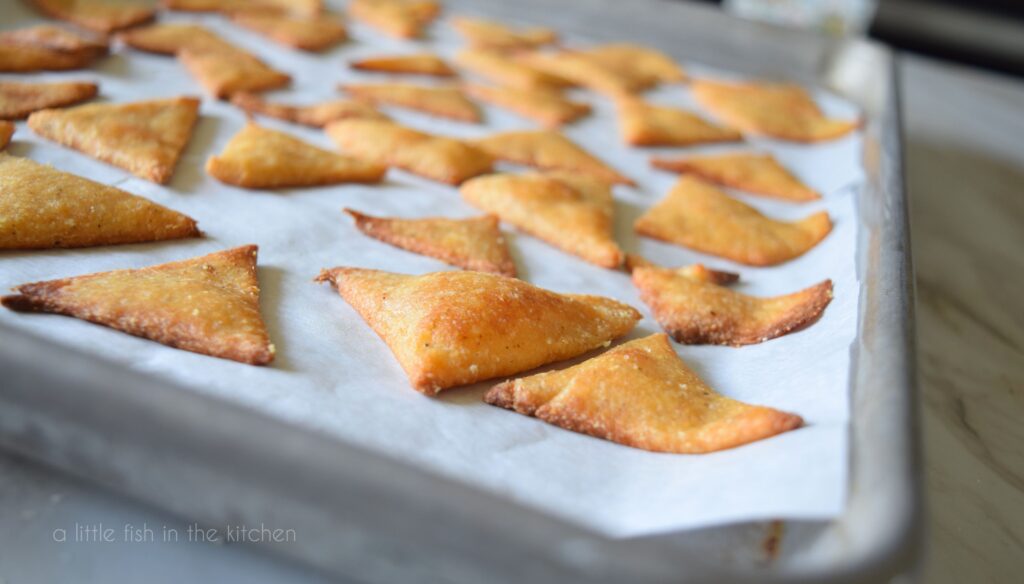 How to make low-carb tortilla chips
These tasty chips are made with just three everyday ingredients: mozzarella cheese, almond flour and taco seasoning! The cheese is conveniently melted in the microwave oven and the remaining two ingredients are mixed right into the bowl. Making a batch of these low-carb tortilla chips also requires just a little bit of elbow grease as the simple dough has to be kneaded and then rolled out and cut.
This entire recipe comes together in just minutes, and it's honestly easy to make up a batch of these Low-Carb Tortilla Chips to enjoy a hearty snack any time of the day.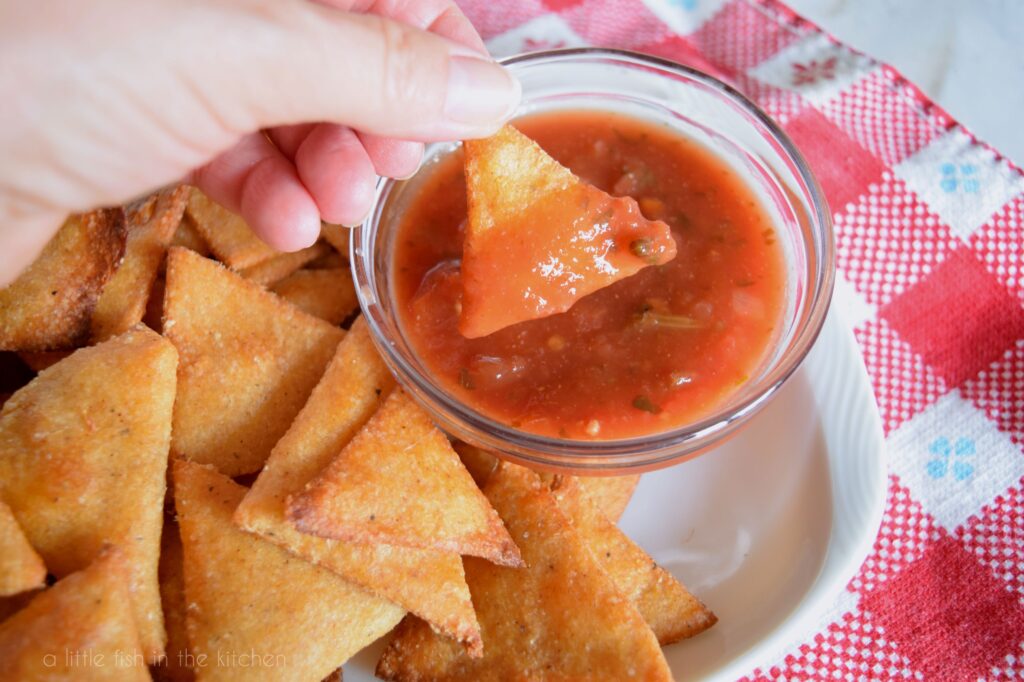 I love to use these low-carb tortilla chips to dip into homemade guacamole, spicy salsa, loaded baked potato dip, or spicy queso blanco. They are so seriously perfect for dipping, but they are quite tasty all on their own too!
However, I have also been known to top these chips with a bit of seasoned ground turkey, cheese, lettuce and tomatoes and make a plate full of some very comforting low-carb nachos.
I hope you all enjoy them as much as we do! Happy snacking! – M
Other low-carb recipes might enjoy:
Please enter your email below to have all of my new posts sent right to your inbox! Never miss a new recipe or an update, subscribe now!
Check out one of my latest cooking videos and subscribe to my YouTube Channel for even more free recipes and live streams!
This recipe was adapted from Delish. com
Low-Carb Tortilla Chips
Course: Appetizers
Cuisine: American
Difficulty: Easy
These tasty, low-carb tortilla chips are the perfect vehicles for scooping up creamy guacamole or spicy salsa without all the carbs! You only need few minutes and three ingredients to make a batch!
Ingredients
1 cup shredded mozzarella cheese

1/2 cup almond flour

1 teaspoon taco seasoning

Special equipment needed:

parchment paper

rolling pin

pizza cutter

baking sheet
Directions
Set oven to 350°. Line a baking sheet with parchment paper or a silicon mat and set it aside
Place shredded cheese in a microwave safe bowl. Heat cheese in the microwave until it's melted, about 1 minute on high heat.

Mix the almond flour and taco seasoning into the melted cheese with a spoon. A thick dough will form. Knead the dough for one minute or until it is smooth. Turn the dough out on to a piece of parchment paper and using your hands, shape it into a small rectangle. Cover the dough with a second piece of parchment paper and roll out into a large rectangle that's about 1/8 inch thick.
Cut dough into triangles or wide strips, as you prefer (refer to recipe video below for a demonstration, if needed). Transfer raw tortilla chips to prepared baking pan. Bake for 12-14 minutes or until the edges become lightly browned.
Remove pan from the oven and allow chips to cool completely. Enjoy the low-carb chips with guacamole, salsa, ranch dip or on their own!
Recipe Video
Notes
Recipe from A Little Fish in the Kitchen blog at www.alittlefishinthekitchen.com. All content is owned by Marcelle G. Bolton. Please contact the author for permission to republish.