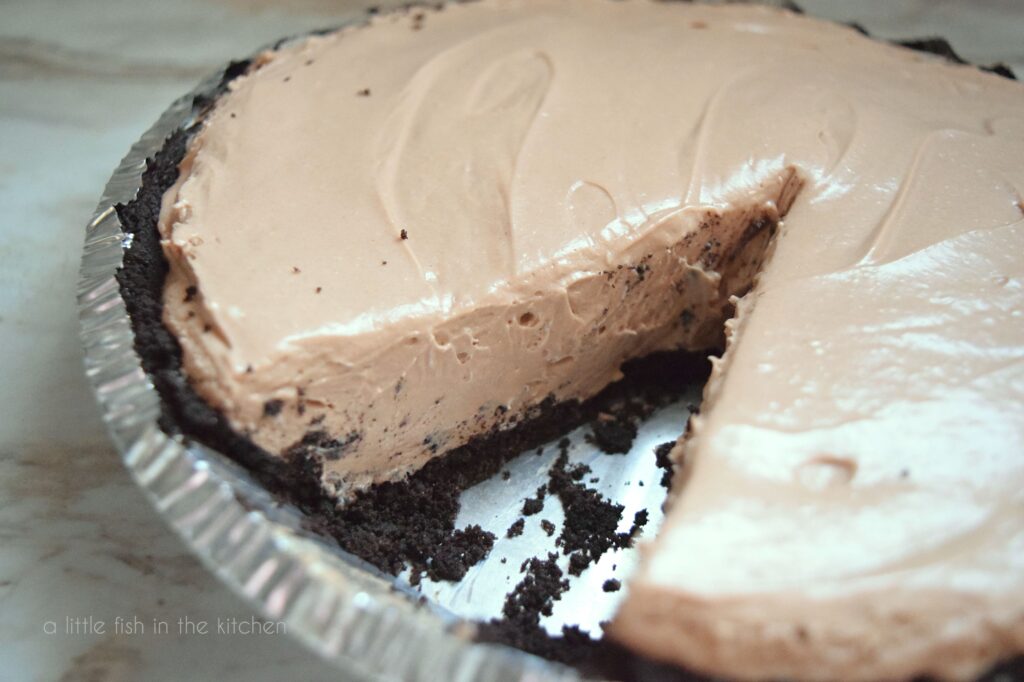 Sometimes in the middle of a busy week a tasty, little pick-me-up is needed to sooth a weary spirit. Some people may look for comfort in cheesy pizza or a juicy grilled burger. We prefer our soul-soothing treats to be sweet and maybe a bit decadent (momma likes cake, y'all!!).
So, truth-be-told the last two weeks have been a bit rough around my place.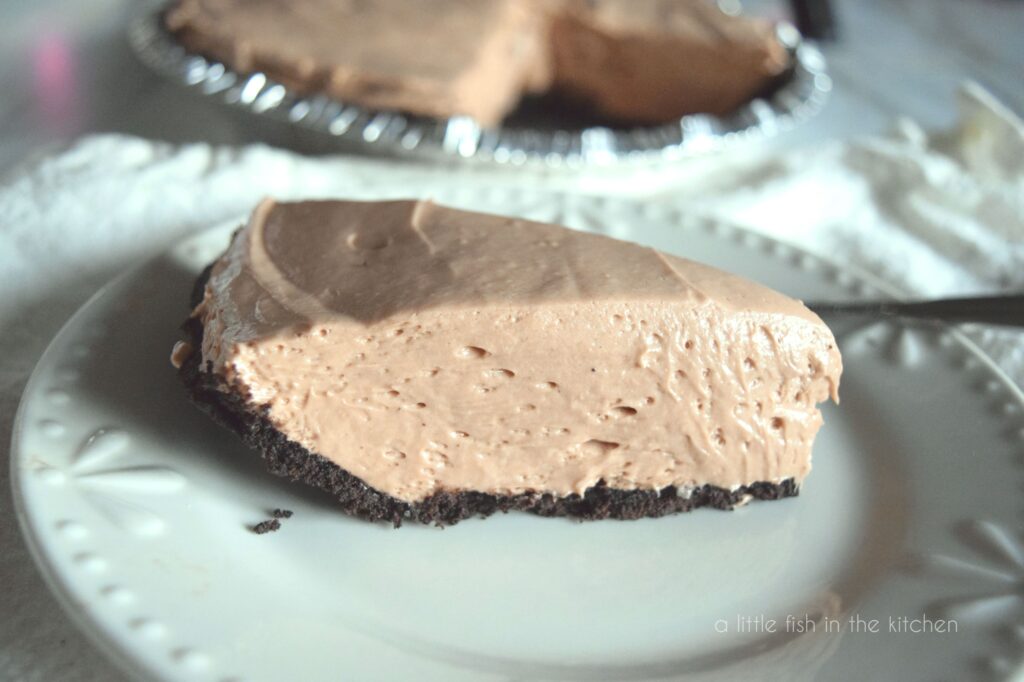 The my teenage boy is finding the responsibilities of high school level work to be a bit of a struggle lately. To be specific, it's safe for me to describe his latest world geography and algebra assignments as total mega bummers and he's had no motivation to complete them or try his best. These types of struggles for my kids are outright torture for me too. They've got the world at their fingertips and it's hard to know how to inspire them to pick up a pencil these days.
To complicate matters more Evan had an unexpected five-day stay at home and his hyperactive self was completely restless and miserable. He was under suspicion of contracting the plague thanks to an "inconclusive" test result received in his GP's office.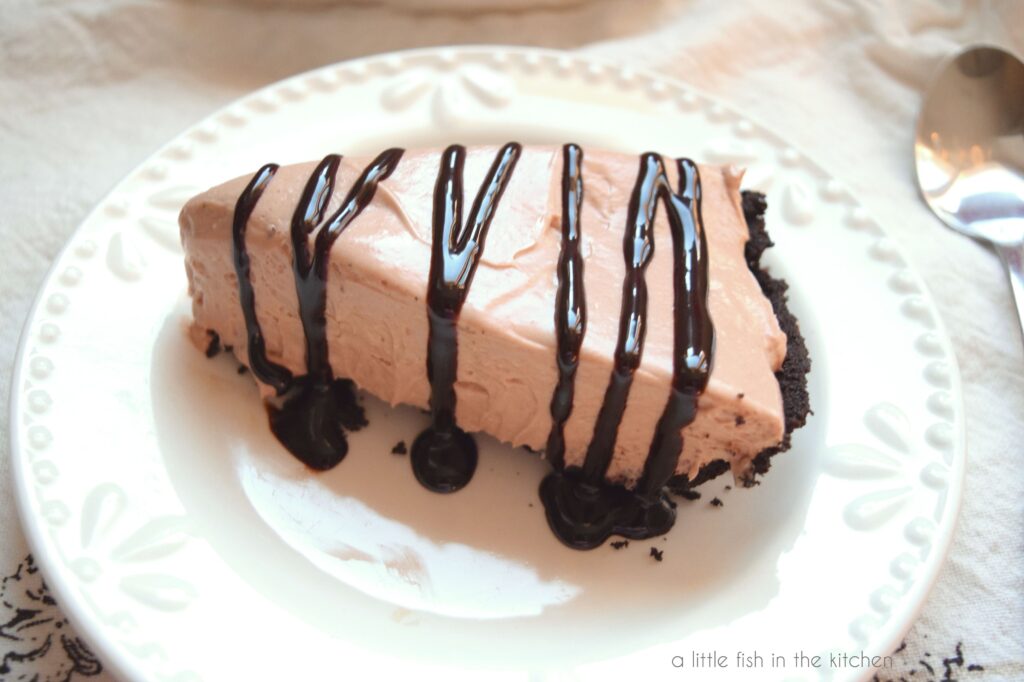 See, it's been a rough couple of weeks around the homestead! We needed something special (and swimming in chocolate sauce) to take the edge off around here. I wanted to make the family a sweet treat, but it had to be quick and easy enough to make on a Wednesday night, y'all. We didn't need any more hassle or extra dishes to wash added into this hot mess.
No-bake cheesecakes have long been one of my favorite types of no-fuss desserts, but the crazy nine-year old girl was begging for something chocolate. Enter this heavenly, 5-ingredient, no-bake chocolate cheesecake!
Friends, if you need a chocolate fix in a jiffy, this is the recipe for you! Happy eating and I hope you enjoy this easy dessert as much as we do!
Other chocolate recipes you might enjoy!
Please check out one of my latest cooking videos on YouTube! Subscribe to my channel for even more recipes and live streams!
Enter your email address here so all of my new posts will be sent straight to your inbox! Subscribe now and never miss a post or an update!
Easy No-Bake Chocolate Cheesecake
Course: Dessert
Cuisine: American
Difficulty: Easy
This No-Bake Chocolate Cheesecake is delicious enough for company, but easy enough to make on a school night!
Ingredients
1 (6 oz) prepared Oreo crust

3 oz quality semi-sweet chocolate chips or baking squares
(I used Ghirardelli brand)

2 (8 oz) packages cream cheese, room temperature (I used Neuchaftel cheese)

1/2 cup sugar

1 (8 oz) tub Cool Whip (I used fat free Cool Whip)

store-bought or homemade chocolate syrup, optional, for serving/topping
Directions
Remove the lid from the Oreo pie crust and set it aside. Place chocolate chips in a small microwave safe bowl and heat in the microwave oven on high until smooth and melted (about 1.5 minutes). Stir the melted chocolate and then set it aside to cool slightly.
In a large mixing bowl, cream the softened cream cheese and the sugar with a handheld mixer until light and fluffy. Pour in the slightly cooled, melted chocolate and mix until all ingredients are well-incorporated.
Fold in the Cool Whip and stir until all ingredients are combined. Transfer the chocolate cheesecake filling to the prepared Oreo crust. Cover and refrigerate for at least 2 hours or until the cheesecake is firm (no jiggles in the middle).
Serve and enjoy. *See notes below for serving suggestions
Recipe Video
Notes
If desired, top individual servings with a drizzle of chocolate syrup, extra whipped cream/Cool Whip or crumbled Oreo cookies (or a bit of all three…)
Recipe from A Little Fish in the Kitchen www.alittlefishinthekitchen.com. All content is owned by Marcelle G. Bolton. Please contact the author for permission to republish.