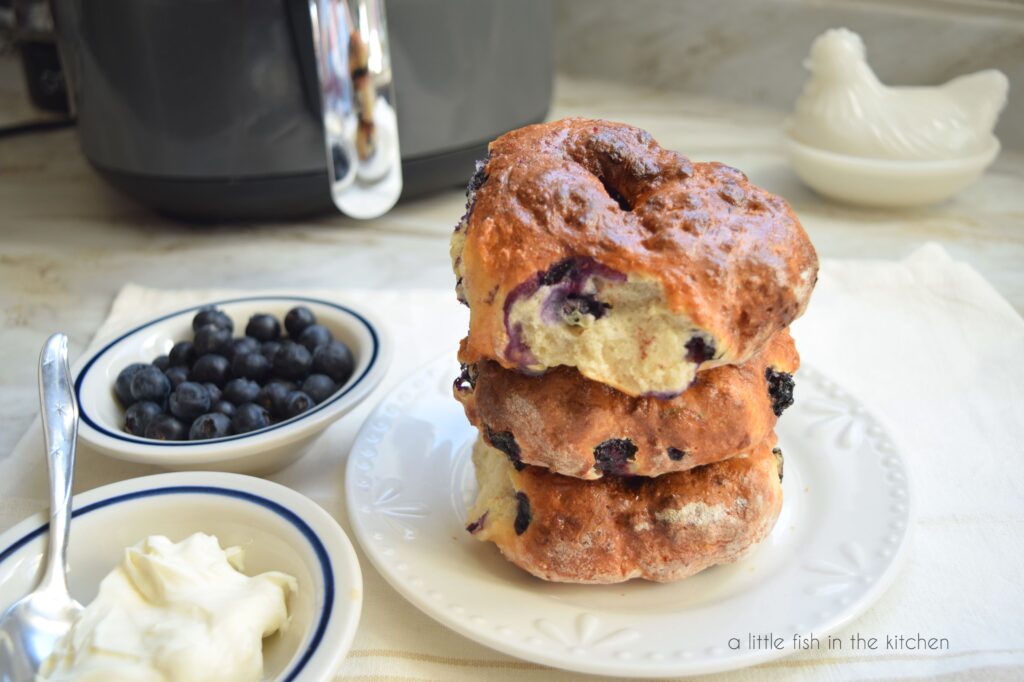 These air fryer blueberry bagels are a delicious adaptation to a recipe I shared about not very long ago.
As I stated in my previous post for these fantastical two-ingredient bagels, this recipe has seriously been a life-changing one for my family. Y'all, I'm not stretching the truth one little bit when I say we make them all. the. time.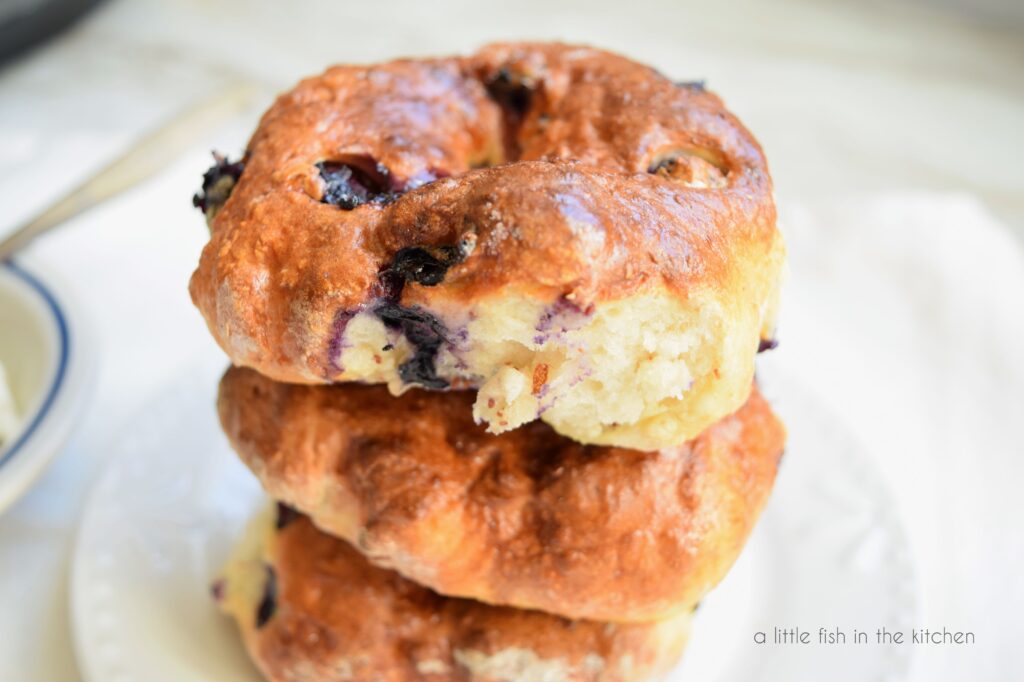 Lately, I've been experimenting with the original recipe for those amazing bagels by adding in some extras, like fresh blueberries! This simple twist to create 3-ingredient blueberry bagels has been one that we've really enjoyed.
I hope y'all stay tuned because I've got a few other little change-ups to the original bagel recipe I'll be sharing about soon. Some of the adaptations are a little bit sweet, like this one, and others are deliciously savory and perfect for jazzing up sandwiches!
The original recipe for two-ingredient bagels has no sugar added at all. But, when I add in fruit I also mix in just a little bit of sugar-free sweetener to help those fruity flavors pop. If sugar-free sweeteners aren't your thing, simply substitute in real sugar in the same amount… or skip it all together, it's a totally optional ingredient.
Please enter your email address below to have all of my new posts sent right to your inbox! Subscribe now and never miss a recipe or an update!
Check out one of my latest recipe videos and subscribe to my YouTube channel for even more easy recipes and live streams!
Be sure to share this recipe on Pinterest!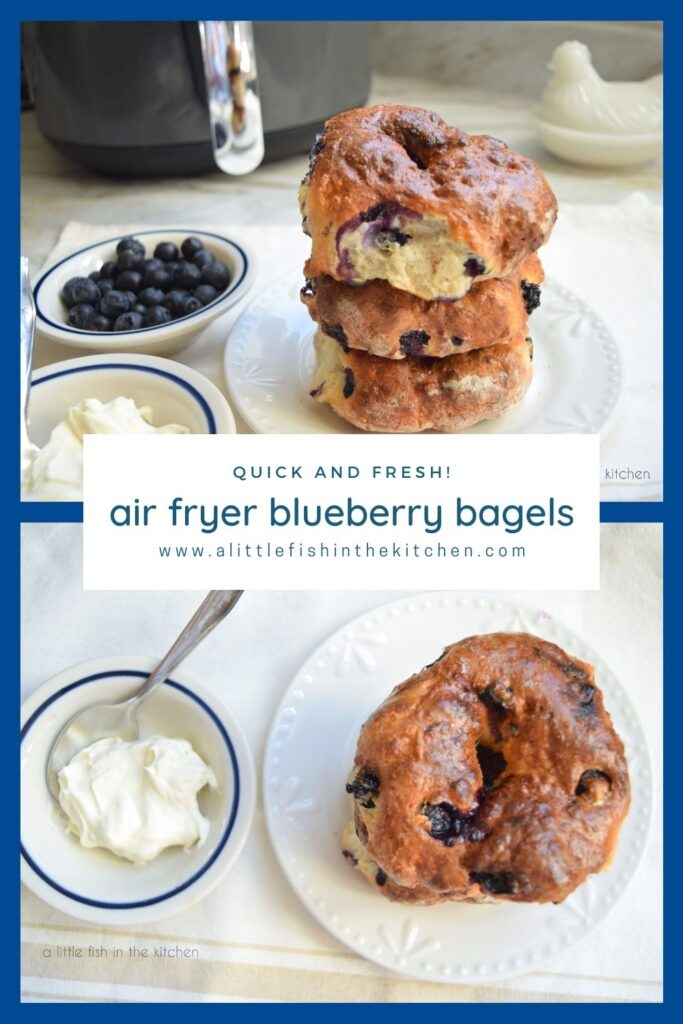 Air Fryer Blueberry Bagels
Course: Breakfast, Brunch
Cuisine: American
Difficulty: Easy
This is a delicious adaptation to my favorite recipe for easy two-ingredient bagels. A batch of these fresh Air Fryer Blueberry Bagels can be ready serve in just minutes!

Ingredients
1-1/3 cup self-rising flour

1 cup non-fat, plain Greek yogurt

2 tablespoons sugar or granulated sweetener of choice

1/3 cup fresh blueberries or frozen blueberries, thawed.

extra flour, for kneading

1 egg

1-2 teaspoons water
Directions
In a large mixing bowl, mix together the self-rising flour and the sugar. Add the yogurt and stir with a wooden spoon just until a shaggy dough forms.
Turn the dough out onto a lightly floured work surface and gently knead it until smooth (about 1 minute). Pour the blueberries onto the work surface and gently press the berries into the dough (use your hands) until they are distributed as evenly as possible throughout the dough. (refer to recipe video below if you would like to see how I do this)
Shape the blueberry bagel dough into a 6-7 inch disk. Use a knife to cut it into four even pieces and then shape each piece into a small disk.
Use the handle of a wooden spoon or spatula to pierce a hole into the center of each small disk to give the dough the appearance of a bagel. Allow the dough to rest for 5 minutes while you make the egg wash.
In a small bowl, combine the egg and 1-2 teaspoons of water and whisk to combine. Use a pastry brush to evenly apply the egg wash to the tops of the bagels.
Air Fryer Instructions
Lightly grease the basket of the air fryer with non-stick cooking spray. Place the bagels into the prepared basket.
Heat air fryer to 400° and cook bagels for 8-9 minutes.
Bagels tops should be deliciously golden brown. Remove bagels from the air fryer basket and allow them to cool on a rack until ready to serve
Enjoy!
Recipe Video
Notes
Recipe from A Little Fish in the Kitchen www.alittlefishinthekitchen.com. All content is owned by Marcelle G. Bolton. Please contact the author for permission to republish.