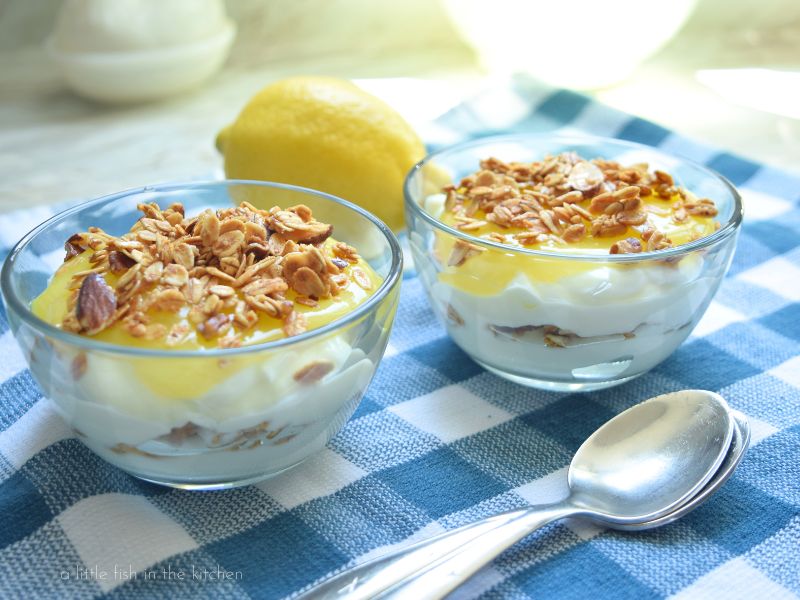 Well, summer 2023 is officially happening for my little family!! Woohoo!! The last day of school for my kids was yesterday… and I'm not sure I've ever been happier for a school session to end. While my kids had a very good school year with lots of success (and a sprinkling of failures), the last quarter of this year was just so hectic and busy.
My kids go to a small charter school, and we truly love it. One of the benefits of this is circumstance is that they get to go out on more field trips than children at the more populous public schools do. It's wonderful for them to have those experiences with teachers and friends at the local rodeo, nature parks, zoos, college campuses, and amusement parks. As often as I can, I go with them.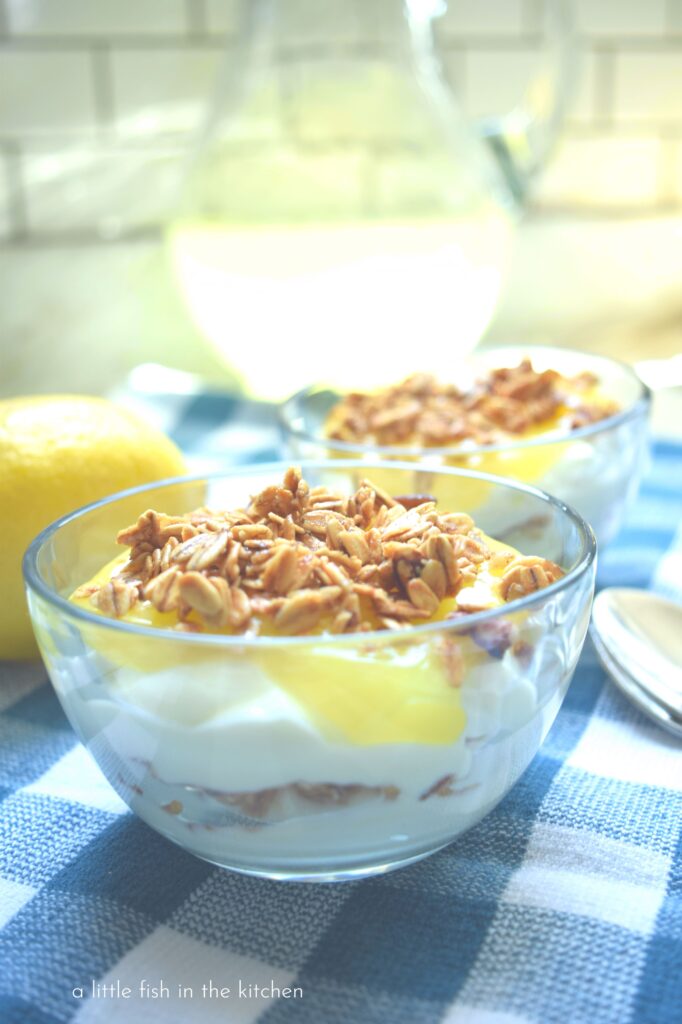 There were several field trips and outings scheduling during the last three weeks of the school year for both kids, and I was happy to be able go on many of these adventures with them. During this same period of time, there were also a few birthday parties for friends on the weekends, a family wedding, prom, academic award ceremonies and we attended ALL of them. We drove many, many miles to participate in all of these recent events 😆🛣️ and at times it was exhausting, but we were very happy to be a part of it all.
Just when I thought all the madness was a wrap, some good friends threw a End-Of-The-Year swimming party immediately after school yesterday! I must admit, I had many things on my mind that I felt needed my attention after such a long, busy string of events! However, at the same moment, it seemed wrong to break off the social, celebratory momentum for adulting. So, after a 40 mile round trip to get our suits and things from the house, we went to the river to swim with friends. It was so much fun and I'm so glad we were there.
Yay, for one last spirited school social and a good start for fabulous summer memories. 🌞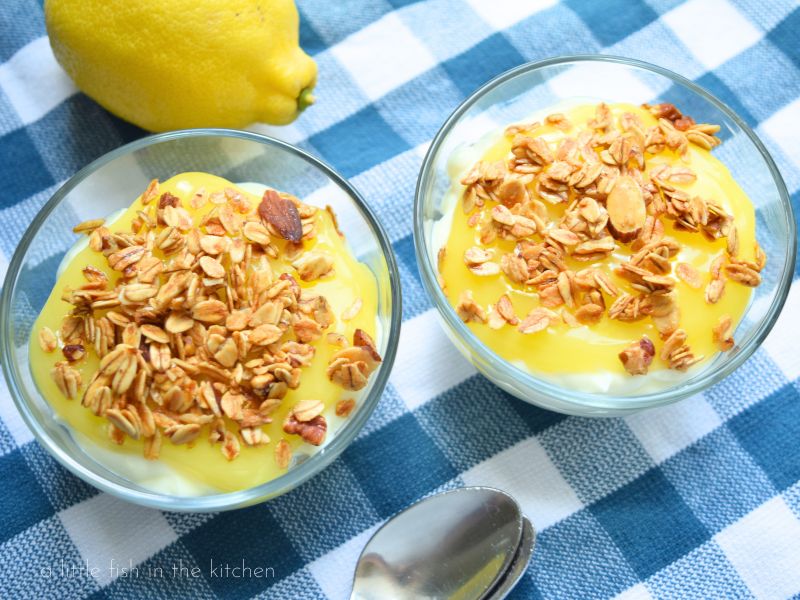 So, now that all the end-of-school hub bub is done, I've been sipping coffee and trying to figure out what to do first with all this free time!! My mind is swimming now. I'm also thrilled that I've finally got a moment to share about these delicious, no-bake, no-fuss Layered Lemon and Yogurt Parfaits. Y'all, we've enjoyed many of these parfaits in the last few weeks, and it's felt like I been keeping the most delicious secret from you while we've been burning up the highways in the name of school spirit!
Just f.y.i. I'm very into the all things no-bake and no-cook this summer,and this eye-catching little dessert meets both of those criteria. This summer I want to eat well, but beat the brutal heat by keeping my kitchen cool. I've got some serious plans to utilize my slow cooker this summer too. It's a mission and I'll be sharing as many recipes as I can here on the blog and my YouTube channel.
Lately, I've been in love with all of the fruity canned pie fillings, and I've been playing with them as ingredients in several types of dessert recipes. One of my favorites ways to use a can of spiced apple pie filling is in this Easy Apple Pie Cake. It's not a no-bake dessert, but it's a seriously a delicious cake for any time of the year and you really should try it sometime!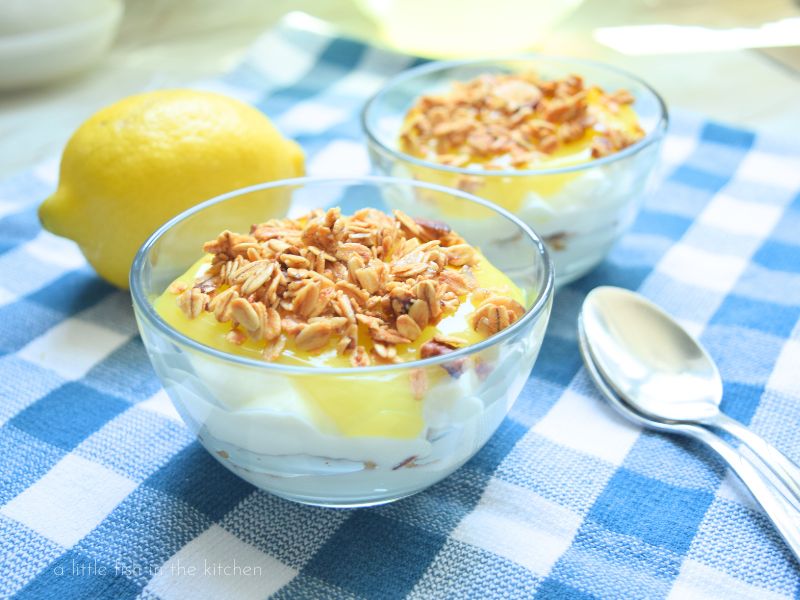 I adore the zingy, tangy canned lemon pie filling, and it just might be my favorite one of the bunch of them. These easy Layered Lemon and Yogurt Parfaits are but one of the delicious and easy recipes I've been making recently that showcases this tasty stuff.
These simple dessert parfaits are healthy-ish and are made with non-fat Greek yogurt, lemon pie filling and sweetened, hearty granola. I use my homemade Honey-Cinnamon Granola when I make these, but a good storebought, simple granola will work too.
I hope you enjoy this simple treat and please share this recipe with anyone else who might like it too!
Happy summer, y'all!! 🌞🏖️😎
Other lemon recipes you might enjoy! 🍋🍋
Save this recipe on Pinterest!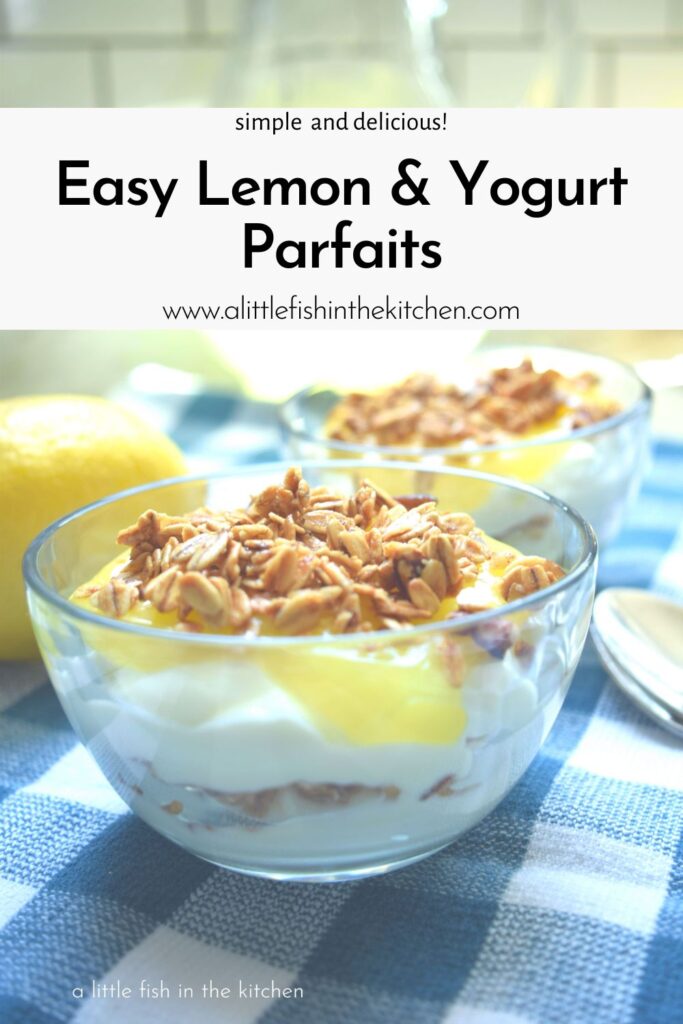 Please check one of my latest videos and subscribe to my YouTube channel for more recipe and live streams!
Please enter your email address below to have all my new posts sent right to your inbox! Subscribe now and never miss a recipe or an update!
Layered Lemon and Yogurt Parfaits
Course: Dessert
Cuisine: American
Difficulty: Easy
These Layered Lemon Lemon and Yogurt Parfaits are so simple to make, and they are pretty easy on the eyes too. This is sure to become one your family's favorite no-bake desserts for any time of the year! This recipe makes one parfait so double or triple the ingredients as needed to make more .
Ingredients
1/2 cup plain Greek yogurt

4-5 tablespoons prepared lemon pie filling

2 – 3 tablespoons honey-cinnamon granola,
homemade or storebought
Directions
In a small mixing bowl, mix together the plain yogurt and 3 tablespoons (see notes below) of the lemon pie filling.
Add 1/3 cup of the lemon and yogurt mixture to a glass custard cup or small dessert bowl. Top with one generous tablespoon of granola. Be sure to gently lay some granola at the edges to keep layers crisp and clean. Top with the remaining yogurt mixture and gently spread to the sides of the custard cup.
Next, gently add two tablespoons of prepared pie filling to the top of the second yogurt layer and gently smooth the lemon pie filling to the edge. Be very gentle and apply very light pressure here, don't swirl the lemon pie filling into the yogurt layer. (you can watch the video below for a full tutorial on this recipe)
Finally, top with the final tablespoon of granola. Cover the dessert bowl and chill for at least 30 minutes before serving. (see notes below)
Enjoy!
Recipe Video
Notes
Once it's ready to serve, you can eat a parfait immediately. However, 30 minutes of chill time will add a bit extra pizzazz to this dessert as the yogurt and lemon pie filling set up firmly for a really nice bite!
Recipe from A Little Fish in the Kitchen blog at www.alittlefishinthekitchen.com. All content is owned by Marcelle G. Bolton. Please contact the author for permission to republish.