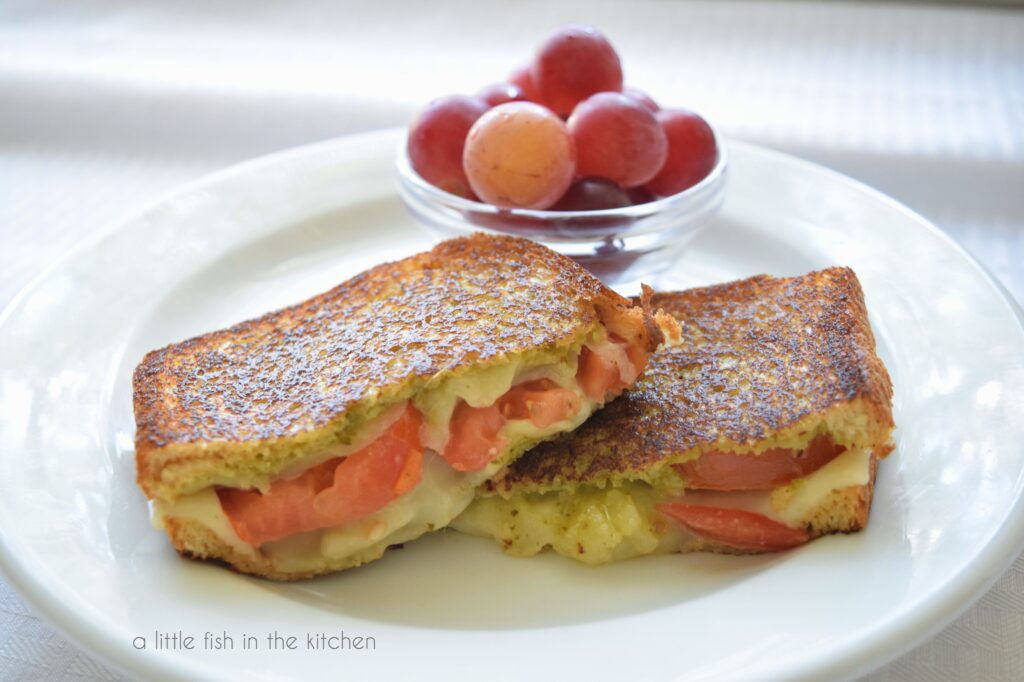 This Tomato-Pesto Grilled Cheese features some of my favorite ingredients to cook with at the moment: herby pesto, sweet, ripe tomatoes, and a medley of melty Italian cheeses! To make this grown-up grilled cheese, I simply sandwiched all of these glorious items between two buttery, pieces of toasted bread and called it lunch!
The vibrant flavors in pesto always make me think of summer even though I make dishes using it all year long. One of my favorite vegetarian meals is still this Easy Tomato-Pesto Tart I posted about back in 2016. I recently share a recipe on YouTube for this Easy Pesto Potato Salad! The written blog post for the potato salad will be available here very soon!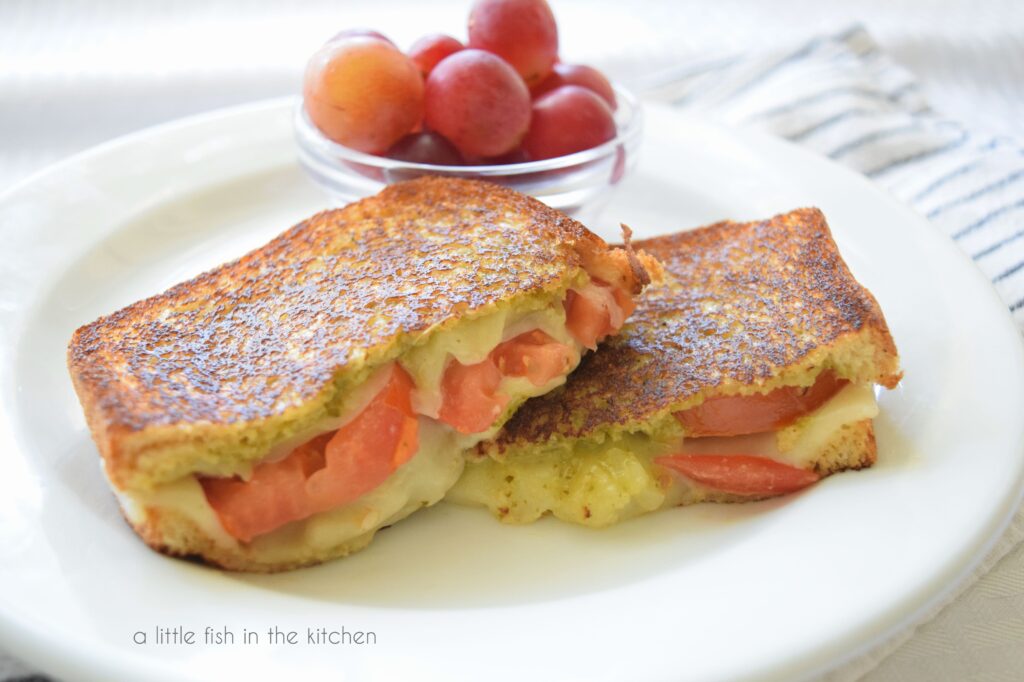 I hope you all enjoy this Tomato-Pesto Grilled Cheese if you try it!
Sign up here to have all my new posts sent right to your email! Subscribe now and you'll never miss a new recipe or and update!
Please share this recipe post on Pinterest!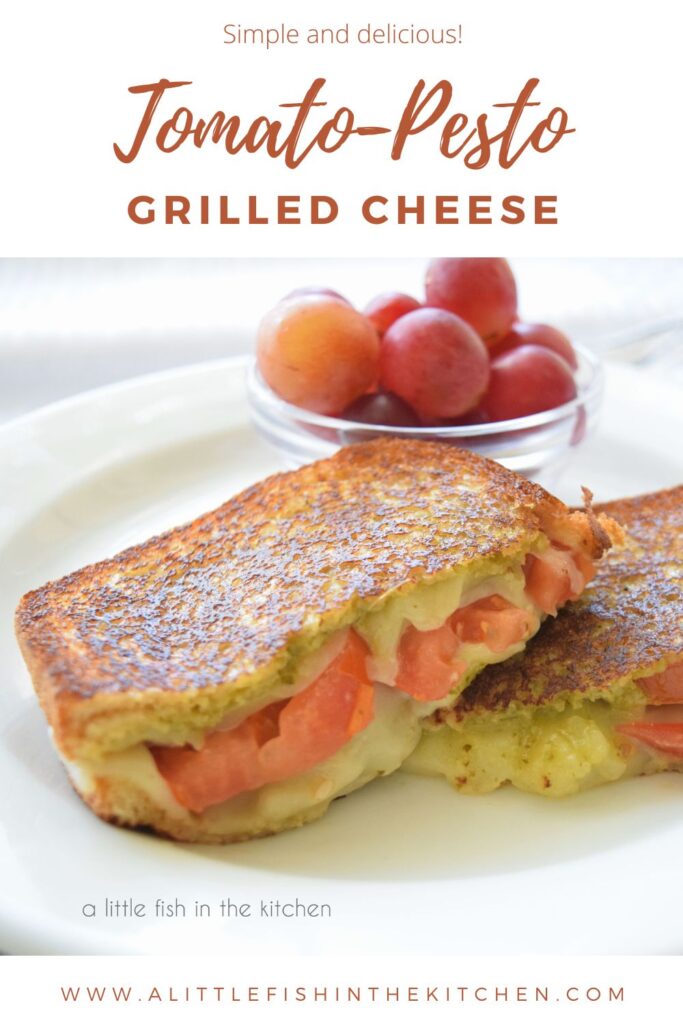 Be sure to check out one of my latest recipe videos!
Tomato-Pesto Grilled Cheese
Course: Lunch, Dinner
Cuisine: American
Difficulty: Easy
This Tomato-Pesto Grilled Cheese is a delicious treat all on it's own, but it's a comforting main dish when paired up with seasonal fresh fruit, fries or a cup of soup!
Ingredients
2 slices sandwich bread

2 tablespoons pesto (homemade or store-bought

1 slice provolone cheese

2 tablespoons shredded mozzarella cheese

4 slices of Roma tomato

1-2 tablespoons butter
Directions
Spread pesto evenly on one side of each slice of bread. Top once slice of bread (pesto side) with the provolone cheese and then the tomato slices. Evenly spread the shredded mozzarella over the tomato. Top with the other slice of bread, pesto side down.
Heat a skillet or griddle pan to medium heat. As the skillet is heating up, use a butter knife to spread the butter on one side of the sandwich. Once the skillet is hot, gently and carefully turn the sandwich, buttered side down, into the hot pan. Allow it to toast for 2-3 minutes or until golden brown.
Carefully top the second, non-toasted slice of with butter while it is in the skillet (please refer to recipe video below for a demo of how I do this). Use a spatula to flip the grilled cheese and allow final side to toast for 2-3 minutes or until browned to your preference.
Remove tomato-pesto grilled cheese from the skillet and transfer to a plate!
Recipe Video
Notes
Recipe from A Little Fish in the Kitchen blog at www.alittlefishinthekitchen.com. All content is owned by Marcelle G. Bolton. Please contact the author for permission to republish.