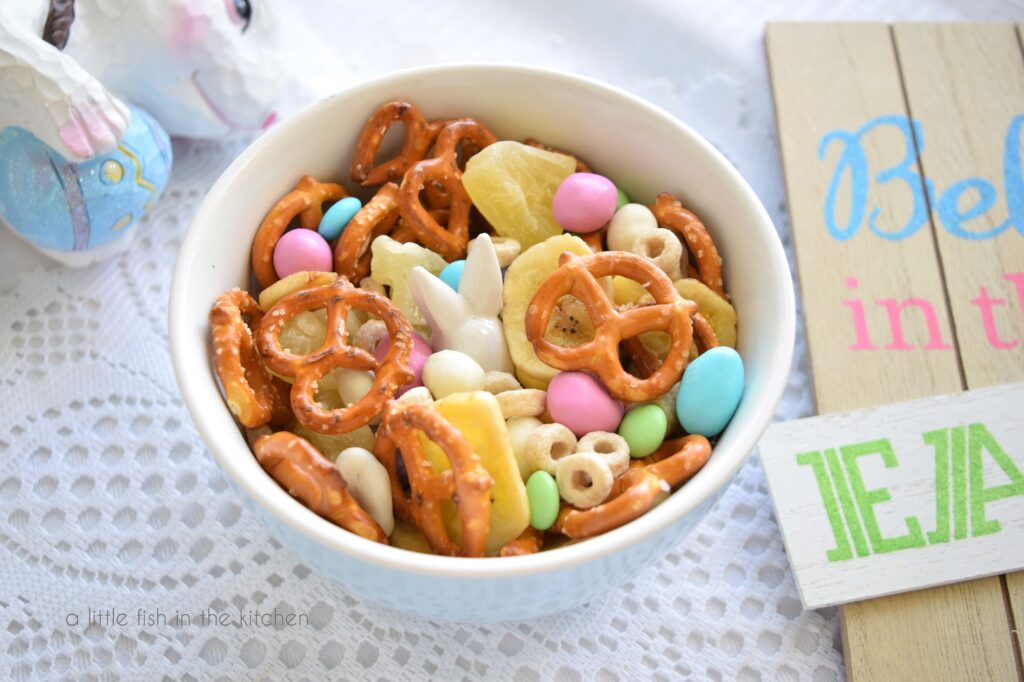 A bowlful of homemade snack mix is one of my favorite treats to serve when we have company over. This Simple Fruity Snack Mix showcases one of my fave sweet and salty combinations of goodies!
I love to highlight seasonal colors in my homemade snack mixes by using holiday-edition m&m's Candies (they are just perfect for that purpose, y'all!) and seasonal dried fruits. And nearly all of the snack mixes I create will have a bit and salty and sweet in the bowl, that's just how I like it!
This Simple Fruity Snack features pastel m&m's dried tropical fruits, yogurt-covered raisins, sweetened breakfast cereal, and mini-pretzels. It's so tasty, y'all, and I gotta say, it's pretty easy on the eyes too.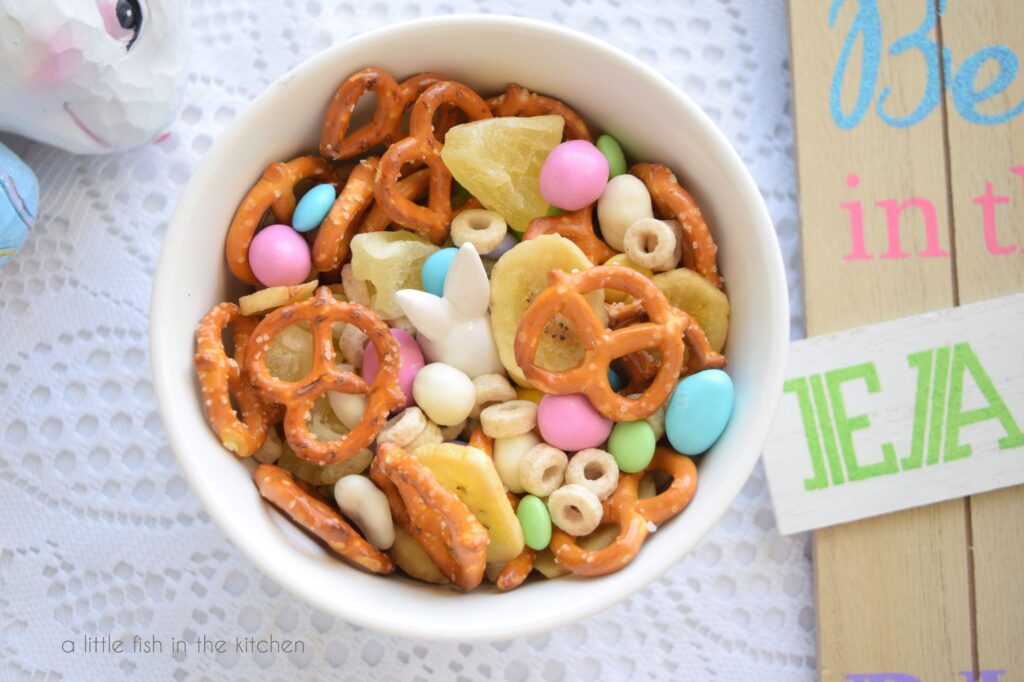 How to make homemade snack mix.
The possibilities are truly endless when it comes to tossing together a homemade snack mix. I like to keep mine seasonal and a bit colorful by including seasonal candies, like m&m's and Hershey's kisses. I also typically include a sweet and salty combination of ingredients when it makes sense to do so.
I like to add sweetness not only with candy, but with dried, sweetened seasonal fruits i.e. dried cranberries and apples for winter mixes and dried pineapples and coconut for spring and summer mixes. Mini-pretzels, dry roasted peanuts, sesame sticks, and whole roasted almonds are some of my favorite salty additions to any mix I make.
I also like to make snack mixes with a flavor theme! I love to make a spicy snack mix with Asian flair as well as one with some fiery Tex-Mex spices. Add yes, I will be sharing these recipes with you all over the coming months and I'm super excited to do so!
However, you make your snack mix, I hope you enjoy it.
And I hope you give this Simple Fruity Snack Mix a try for your Easter and Spring entertaining and please share this post with everyone who will enjoy it!
I'm trying to squeeze in one more post before the Easter Bunny arrives, but just in case it doesn't happen (you all should know by now how it happens around here!!)… Happy Easter, y'all!!
Y'all be sure to Pin this recipe for later!!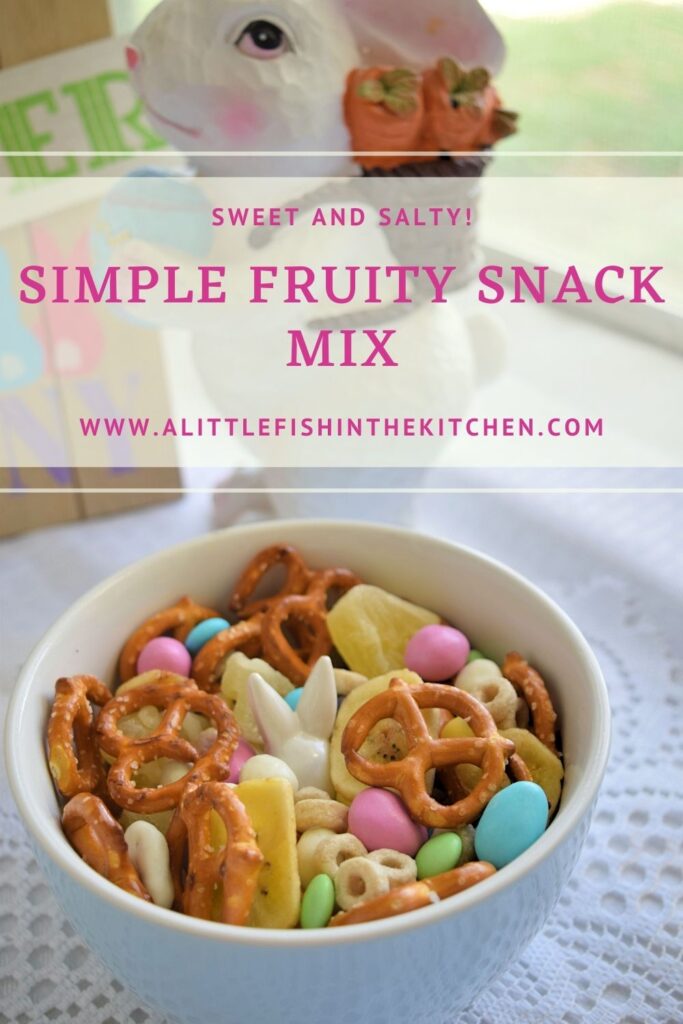 I'd love for you to stay a while! Sign up here and I'll send all of my new updates and recipes right to your inbox! Subscribe now so you don't miss out on any of the fun!!
Check out one of my latest videos!
Simple Fruity Snack Mix
Course: Snacks
Cuisine: American
Difficulty: Easy
Servings
10-12 (1/2 cup)
servings
A bowlful of this colorful, homemade snack mix is a simple and quick way to add some pizazz to a party table! This Simple Fruity Snack Mix features one of my favorite sweet and salty combinations of goodies! Enjoy!
Ingredients
2 cups mini pretzels

2 cups round honey-nut flavored cereal (I used Honey-Nut Cheerios)

1/2 cup milk chocolate m&m's Candies

1/2 cup peanut m&m Candies

1/2 cup yogurt-covered raisins

3/4 cup dried sweetened pineapple bits

3/4 cup dried banana chips
Directions
Place all ingredients in a large bowl and stir to combine.
Transfer the snack mix to a decorative bowl with a large spoon for serving.
Enjoy!
Recipe Video
Notes
Recipe from A Little Fish in the Kitchen blog at www.alittlefishinthekitchen.com. All content is owned by Marcelle G. Bolton. Please contact the author for permission to republish.