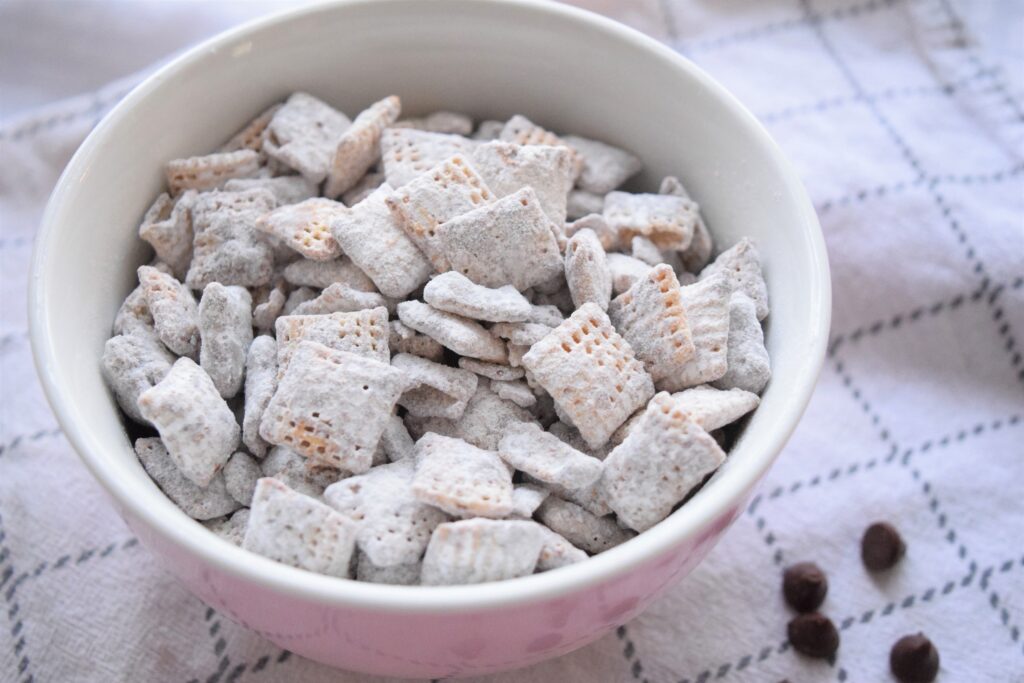 Muddy Buddies
Course: Dessert, Snacks
Cuisine: American
Difficulty: Easy
This classic sweet treat comes together in just minutes and it's sure to be an instant family favorite! This puppy chow mix is perfect for small treat bags for any holiday too!
Ingredients
3 cups Rice Chex cereal

3 cups Corn Chex cereal

1/2 cup semi-sweet chocolate chips

1/4 cup milk chocolate chips

1/3 cup peanut butter

3 tablespoons salted butter

1/2 teaspoon vanilla extract

1-1/4 cup powdered sugar
Directions
Place dry Chex cereals in a large bowl (with a lid) and set aside
In a small saucepan, heat peanut butter, butter and chocolate chips until smooth. Remove pot from the heat and add in vanilla.
Pour chocolate/peanut butter mixture over the cereal and stir until coated.
Top cereal mixture with powdered sugar, cover the bowl and shake until chocolate covered cereal is well-coated.
Enjoy!
Notes
Recipe from A Little Fish in the Kitchen blog at www.alittlefishinthekitchen.com. All content is owned by Marcelle G. Bolton. Please contact the author for permission to republish.