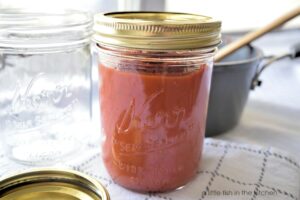 We have big love for pizza at my house. All four of us regularly agree that pizza for dinner is a great decision! Sometimes we pick up take-out pizza, but mostly I make a semi-homemade version of it at home. Pizza is really a quick and easy meal to whip up, especially if you keep an open mind about using some form of store-bought pizza crust… like I do.
I like to keep my crew guessing when it comes to the chosen bread vehicle for our favorite pizza toppings, but some of my preferred choices are: freshly baked French bread from our grocery store bakery, English muffins, bagels or mini-bagels. Once I even tried something a little extra out-of-the-box and made individual pizzas with toasted tortillas! The kids thought that meal was a laugh riot and they really enjoyed helping me make them.
It's all good here and I've not received any complaints about not serving freshly tossed dough on our pizza night!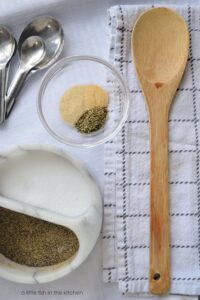 How to make homemade pizza sauce.
No matter the crust I use for my homemade pizza, it's always topped with this simple, homemade pizza sauce. It's made with just a handful of pantry-staple ingredients such as canned crushed tomatoes, tomato paste, garlic powder, onion powder, Italian seasonings and salt and pepper.
This is truly a no-fuss recipe. I mean it, there is absolutely no slicing or dicing involved in the making this easy pizza sauce!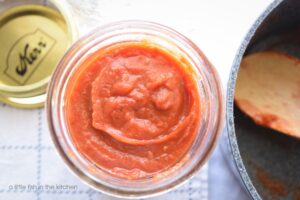 In just minutes, this recipe yields a thick, fresh-tasting sauce with uncomplicated flavors that my whole family enjoys. This pizza sauce is great to make ahead of time when you know it's going to be a busy week. Make this small batch and simply store it in an airtight container (I love mason jars!) in the refrigerator until you are ready to use it.
Or, if you are an organized menu planner and pizza night is scheduled later on in the month for your family, this recipe freezes well and you can make weeks in advance to save yourself a step at a later date. When you are ready to use it, just leave it out on the countertop on your way out in the morning. It will thaw out while you are out for the day.
I hope you enjoy this easy pizza sauce as much as we do! Happy eating, y'all!
Be sure to Pin this recipe for later, y'all!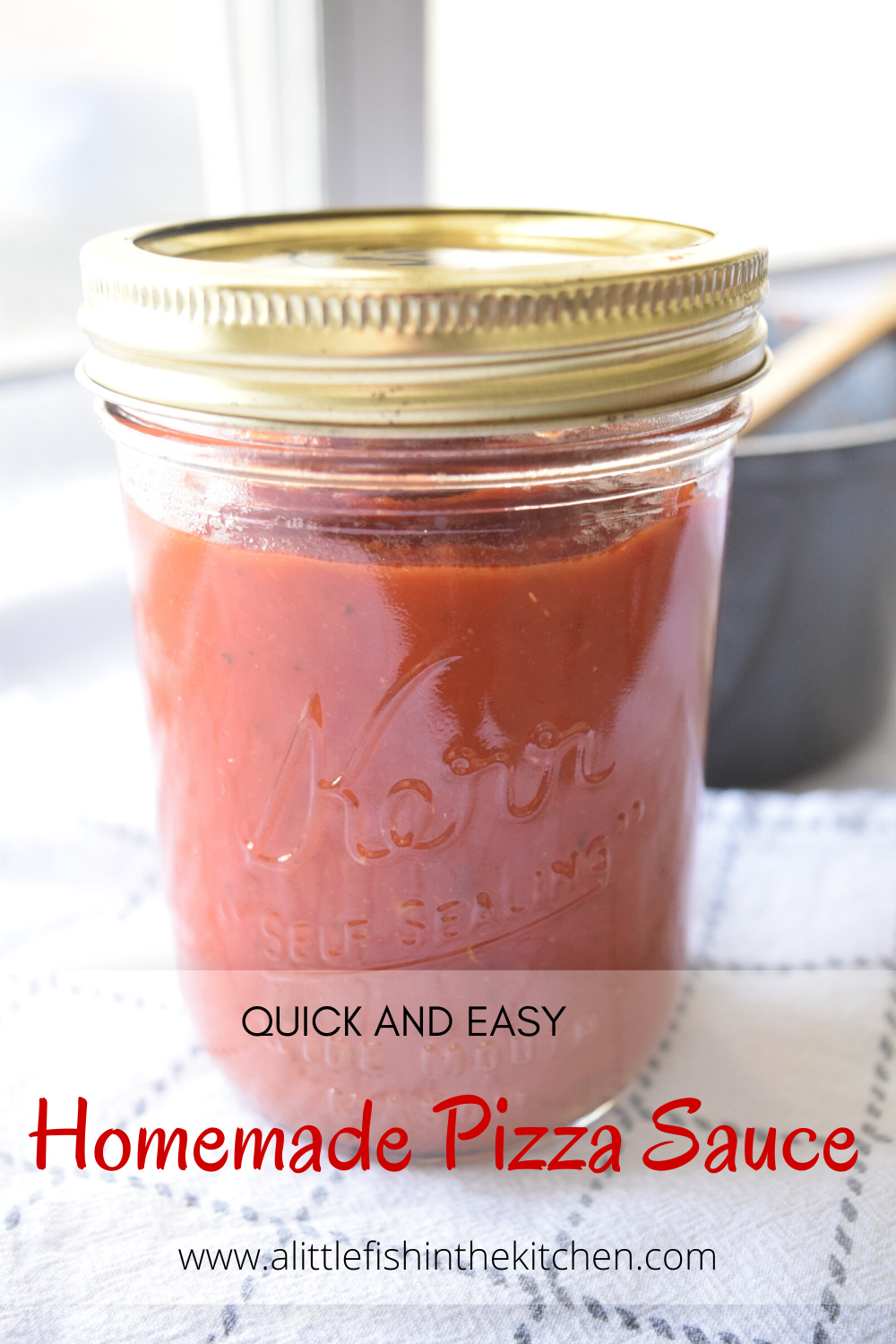 Wouldn't you like to stay awhile? Sign up here to receive all of my new posts directly to your inbox! Subscribe now and you'll never miss a recipe or update!
Favorite Homemade Pizza Sauce
Cuisine: Italian
Difficulty: Easy
Ingredients
1 tablespoon extra virgin olive oil

1 (15 oz) can crushed tomatoes

1 teaspoon Italian seasoning (I used McCormick Perfect Pinch Italian)


1/2 teaspoon onion powder

1/8 teaspoon garlic powder

1/2 teaspoon salt, or more to taste

1/2 teaspoon ground black pepper

2 tablespoons tomato paste
Directions
In a medium-size sauce pan, heat the oil over medium heat. Add the can of crushed tomatoes and stir. Mix in all the spices. Cover pot and simmer for 5 minutes.
Stir in the tomato paste until the sauce becomes smooth. Taste and adjust the seasoning as you prefer. Bring pot back to a simmer and then turn off the heat.
Enjoy as a topping for homemade pizza or a delicious dipping sauce for breadsticks!
Notes
Recipe as published on A Little Fish in the Kitchen at www.alittlefishinthekitchen.com. All content is owned by Marcelle G. Bolton. Please contact the author for permission to republish.