Wow, it's been two weeks since my last post! Sorry about that, we've been crazy busy on the home front. Plus, now the kids are out of school for Spring Break this week and there's hardly been a dull moment at my house in the last few days. I actually planned to share a recipe for some delicious skillet dinner rolls I baked last week with you all today. The plan is to have a video to go with the blog post too.
Let's just say… we've been having logistical difficulties with making the recipe videos, however, we've got a plan in place to overcome said logistical issues and it involves some new kitchen equipment (which has been ordered and I can hardly wait!)
In the meantime, I wanted to check in with you all, say "helloooo" and share a super simple recipe for these no-bake oat energy bites with peanut butter, maple and of course, chocolate chips! Yes, we've still been on our chocolate chip kick here and there's really no sign of this trend slowing down here, so I hope you're loving it as much as we are.
These no-bake energy bites are a new favorite snack, and I must say I'm pretty happy about it. Just a handful of ingredients is needed to make these easy treats. Best of all, it's not even necessary to heat up the kitchen to have these hearty, little munchies ready for snacking in less than an hour.
These oat energy bites are also gluten-free, have a healthy portions of protein and fiber, and are relatively low in sugar. These are just a feel-good goodie, in my book! I've provided a nutritional break down below for this recipe from VeryWell.com for you all to refer too.
I sure hope you all are having a terrific Spring Break and enjoying little rest and relaxation with your family!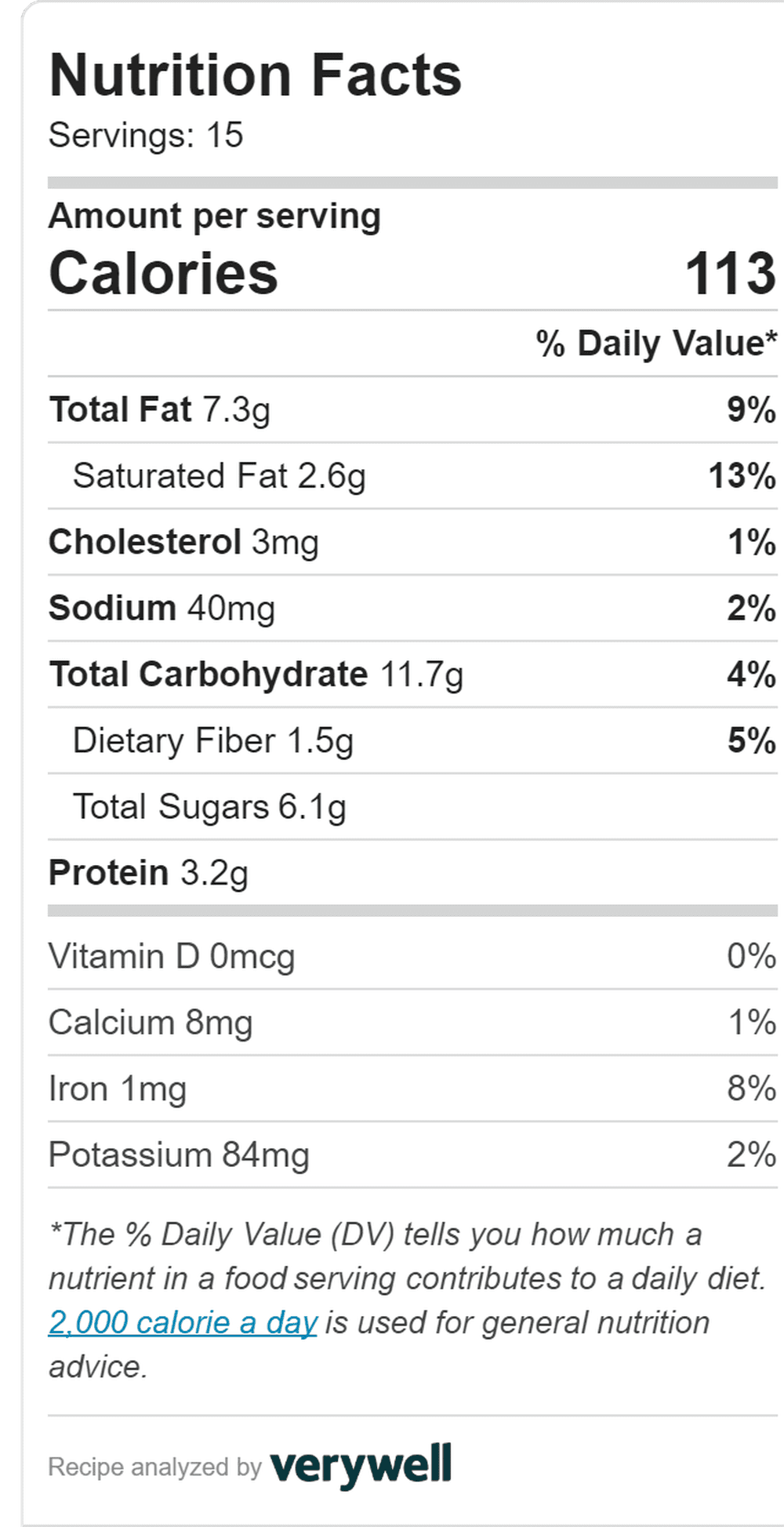 Be sure to Pin this recipe for later, y'all!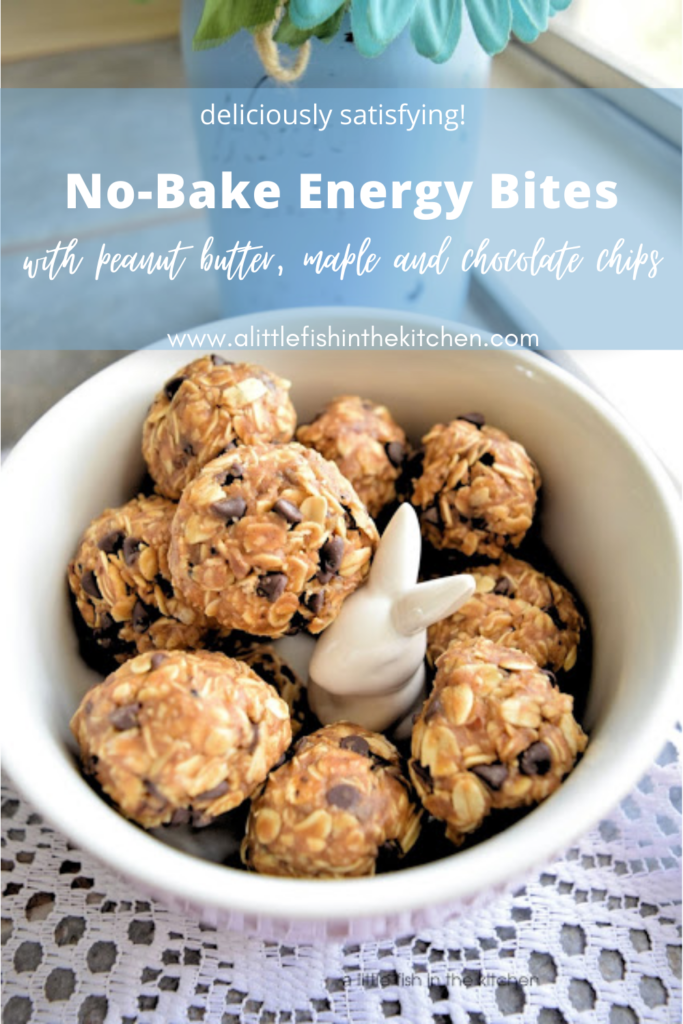 Wouldn't you like to stay awhile? Sign up here and all of my new posts will be sent directly to your inbox!! Press subscribe and you'll never miss a new recipe or update!
No-Bake Oat Energy Bites with Peanut Butter, Maple and Chocolate Chips
Course: Snacks
Cuisine: American
No need to heat up the kitchen to make these deliciously hearty oat, maple and chocolate chip energy bites!
Ingredients
1-1/2 cups old-fashioned oats

1-1/2 teaspoons ground cinnamon

1/4 cup very finely chopped pecans (optional, I didn't use them this time)

1/2 cup creamy peanut butter

3 tablespoons pure maple syrup

1-1/2 tablespoons unsalted butter, melted and slightly cooled

1/3 cup mini semi-sweet chocolate chips
Directions
Line a baking sheet with parchment paper and set aside. Combine all ingredients, except chocolate chips, in a large mixing bowl and stir with a wooden spoon until ingredients are well-combined. Fold chocolate chips into the peanut butter mixture.
Roll the peanut butter mixture into tightly packed, 1-1/2 inch-sized balls and place on the parchment lined cookie sheet.  Refrigerate for 30 minutes before serving.
Enjoy! Keep refrigerated in a covered container for up to one week
Notes
Recipe as published on A Little Fish in the Kitchen at www.alittlefishinthekitchen.com. All content is owned by Marcelle G. Bolton. Please contact the author for permission to republish.