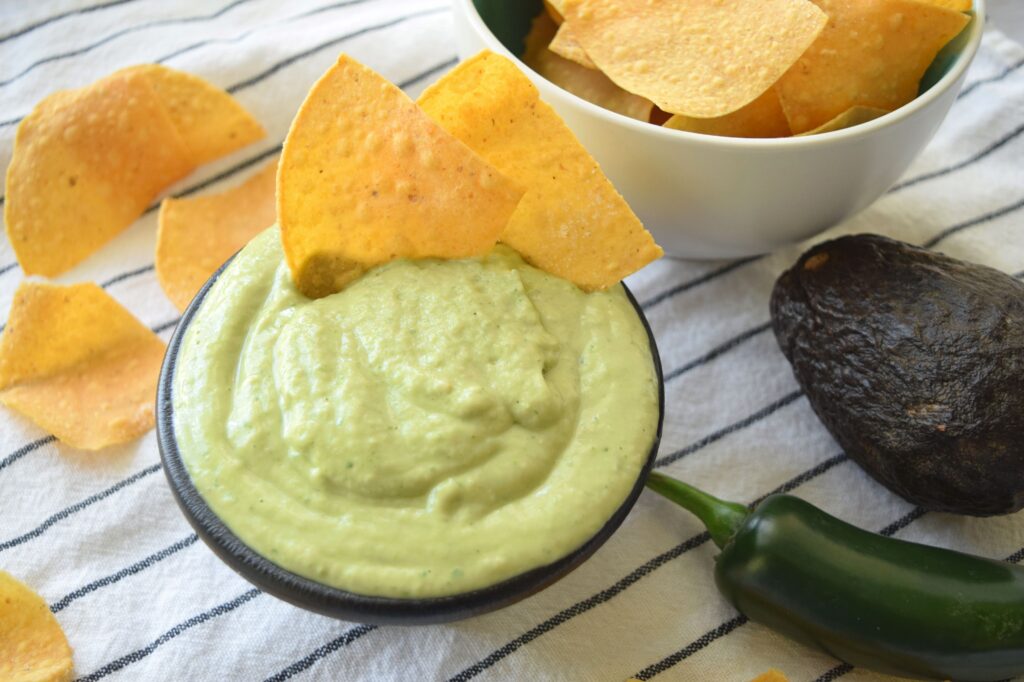 Some version of this Creamy Avocado Salsa is served up daily at thousands of Tex-Mex cuisine restaurants here in Texas. It is an enormously popular menu item, and there is one obvious reason for that… it's flipping delicious, y'all!
This delightfully green dip is out-of-sight when served to compliment fish or shrimp tacos, nachos, and crispy-fried flautas, just to name a few of my personal favorites. However, this creamy salsa will pair deliciously with just about any other traditional Tex-Mex or Southwestern-style dishes you can think of too.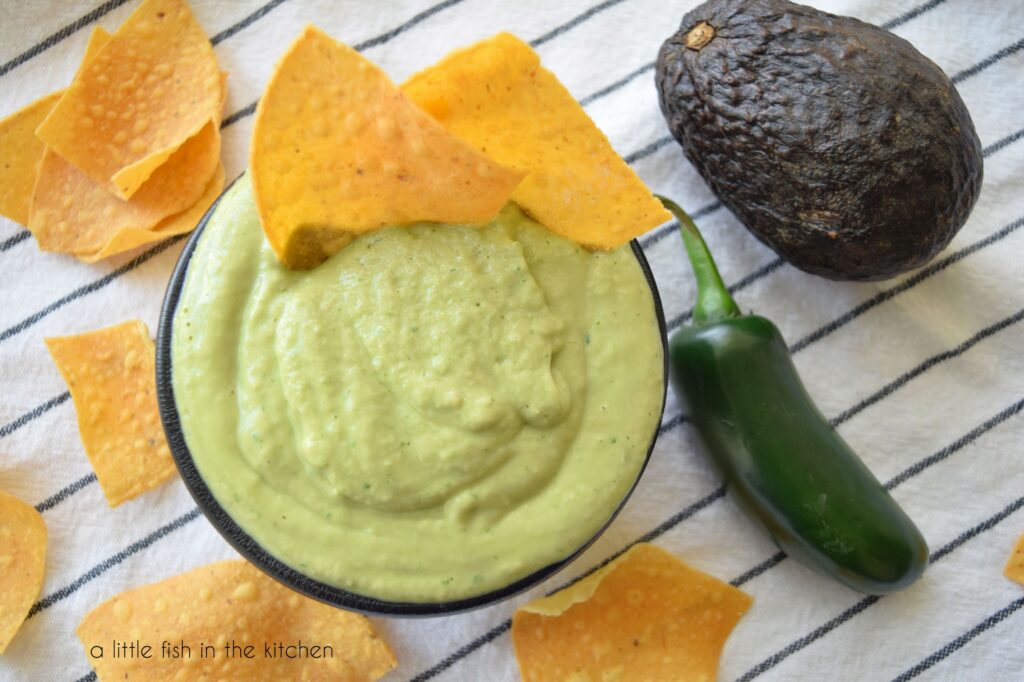 We mostly enjoy this flavorful salsa served as a dip with loads of crispy tortilla chips on the side. So, if you are looking for a tasty dip recipe to shake up your weekend barbecue or game day menu, then look no further than this simple, but impressive Creamy Avocado Salsa recipe!
How to make creamy avocado salsa
The ingredients for this salsa are simple and fresh. All you need to make a batch are two medium, ripe avocados, 1-2 large jalapeño peppers, 2 tomatillos, garlic, onions, cilantro, lime juice, Greek yogurt or sour cream, water as well as some salt and paper!
Prep is also a cinch. All of the vegetables in this recipe only require a quick, rough chop and a whirl in the blender. The most daunting part of the prep work is using a spoon to seed jalapeños!
I sure hope you all enjoy this simple and delicious recipe as much as we do!
Happy dipping, y'all! xo-M
Be sure to Pin this recipe for later!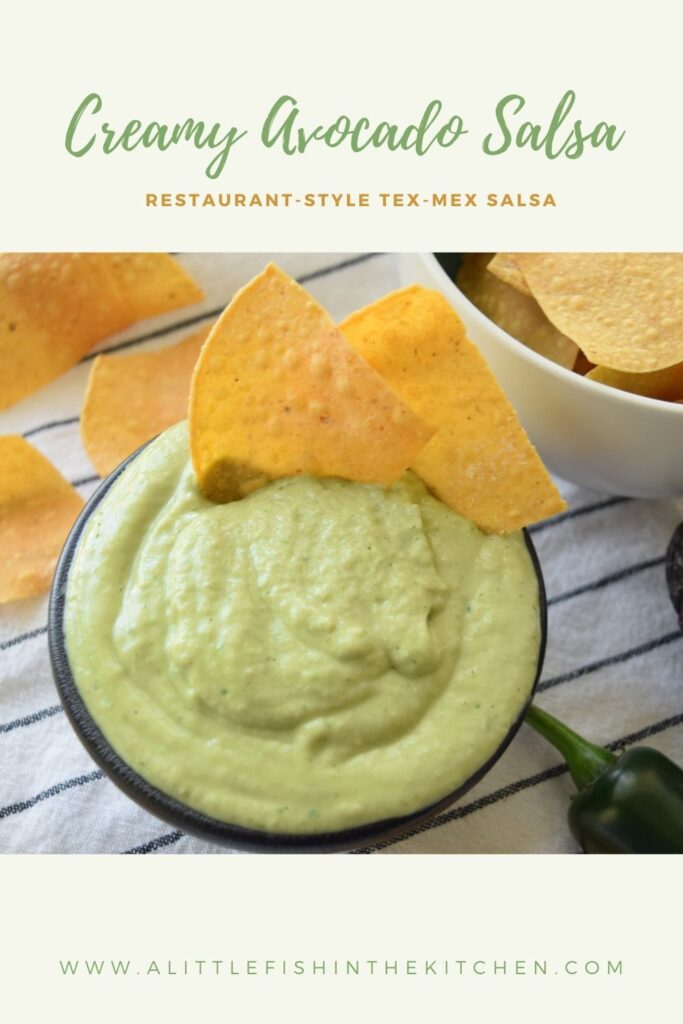 Please check out one of my latest YouTube videos and subscribe to my channel!
Please enter you email address below to have all of my new posts sent right to your inbox. Subscribe now and never miss a recipe or an update!
Creamy Avocado Salsa
Course: Appetizers, Sides
Cuisine: Mexican
Difficulty: Easy
This creamy avocado salsa will be a fantastic (and addictive) addition to your appetizer table! It's also fantastic for topping fish tacos and taco salads too!
Ingredients
2 medium jalapeno peppers

2 large ripe avocados, skins and seeds removed (retain the seeds for storage)

2 tomatillos, husked and quartered

1/4 of large onion

1 large clove of garlic

1/2 cup fresh cilantro

1 – 2 tbsp lime juice (to taste)

1/2 -1 tsp salt (to taste)

1/3 cup Greek yogurt or sour cream (I prefer to use non-fat Greek yogurt)

1/3 -1/2 cup water (add more or less water to achieve your desired consistency)
Directions
Slice jalapeno in half lengthwise and use a spoon to remove the membrane and seeds from one-half of the pepper. (*see notes below about this step)
Place all ingredients into a jar of a large blender or the bowl of a food processor.
Blend until smooth. Taste and adjust seasonings, if necessary. Stir creamy avocado salsa and transfer to serving bowl. Store any excess salsa with the avocado seeds placed in the storage bowl to help retain a nice, green color.
Serve with tortilla chips and fresh, crisp veggies. Enjoy!
Recipe Video
Notes
For a mild salsa, remove all the membranes and seeds. For a medium salsa, remove the membrane and seeds from just one half of the jalapeño peppers. For a hot salsa, leave the jalapeño seeds and membranes intact.
Recipe from A Little Fish in the Kitchen Blog at www.atlittlefishinthekitchen.com. All content is owned by Marcelle G. Bolton. Please contact the author for permission to republish.